The Caring Ambassadors Program provides this website to help you and your loved ones
understand your disease and some of the health care options available to you.
Our three main methods to fight lung cancer are to Empower patients and providers with access to free educational materials, and resources; to Educate communities about the importance of screening and to share current information with patients and their families; and to Advocate for access to screening and treatment for lung cancer for all communities. Knowledge empowers you to ask the necessary questions to become your own best advocate. When your questions have been asked and answered, you and your health care providers will be in the best possible situation to determine the best treatment approach for you.
Lung Cancer Choices 5th Edition can be a useful tool for anyone who is caring for someone with lung cancer, but its primary focus is on the patient. This book is suitable for both the newly diagnosed and those who have been living with lung cancer for some time.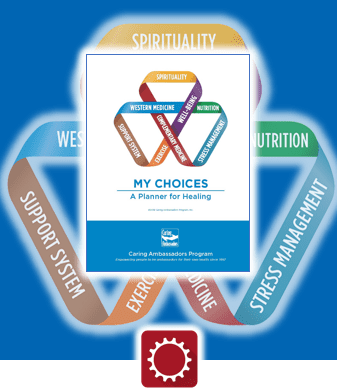 MY CHOICES© is a tool to help you recognize and act upon what you can control in your health care journey to achieve optimal healing, regardless of the illness you face. It contains elements of a guide book, health planner, journal, and activity book to help orient you to and plan for the journey ahead.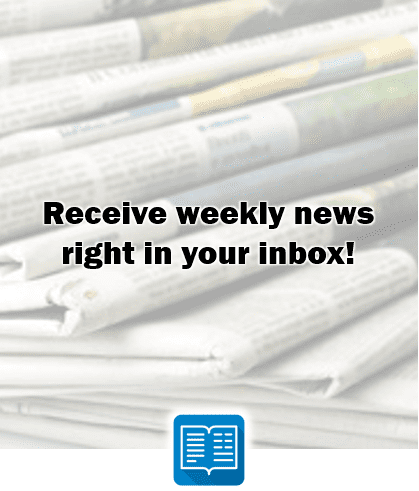 Weekly News Update. Caring Ambassadors Program provides 3 weekly news updates covering Lung Cancer News, Hepatitis C News, and My Choices© Update. Receive them delivered weekly to your inbox.
Lung Cancer News

Week Ending January 30, 2023
14 per cent of all lung cancer cases are attributable to radon gas
"As homeowners, our ultimate goal is to provide ourselves and our families with a safe place to live. Unfortunately, some homeowners don't realize that some of the most substantial threats to their family's well-being are not the physical ones – like intruders – but ones related to their health. Radon exposure is one of the most urgent issues a homeowner will face in keeping their loved ones safe, and the only way to protect them is by staying ahead of the threat."
Lung Cancer Risk Rises With A1c, Falls With Medication
"Key Takeaways
Results from a large database study has shown a positive association between prediabetes, diabetes, and incident lung cancer.
Treatment with glucose-lowering medications was significantly linked with a reduced rate of incident lung cancer.
The relationship between incident lung cancer and A1c was nonlinear with the strongest associations occurring at A1c levels of 32-42 mmol/mol (5.1%-6.0%), levels that fall short of the cutoff for a diagnosis of diabetes, and at the lower end, fall short of the definition of prediabetes.
The risk of lung cancer was also more pronounced among participants less than 60 years old, current smokers, and those with a high genetic risk for lung cancer."
LUNGevity Partners with ASTRO to Issue RFA for Lung Cancer Research Grant
"WASHINGTON, Jan. 25, 2023 /PRNewswire/ — LUNGevity Foundation is partnering with the American Society for Radiation Oncology (ASTRO), the world's largest radiation oncology society, to support radiation oncology research — an important area of study for the early detection and treatment of lung cancer."
Agilent and Quest Diagnostics to Collaborate on Lung Cancer Diagnostic
"Agilent and Quest Diagnostics entered into an agreement to expand access to the Agilent Resolution ctDx FIRST liquid biopsy next-generation sequencing (NGS) test. The ctDx FIRST is a single-site premarket approved test that is approved by FDA (1) as a companion diagnostic (CDx) to identify advanced non-small lung cancer (NSCLC) patients who may benefit from treatment with adagrasib (brand name Krazati). Adagrasib is a targeted treatment option for adult patients with KRASG12C-mutated locally advanced or metastatic NSCLC who have received at least one prior systemic therapy."
High 20-Year Lung Cancer Survival Rates
"There is a high cure rate for screen-detected lung cancers, according to a study presented at the 2022 annual meeting of the Radiological Society of North America. Researchers estimated 20-year lung cancer-specific survival among 87,416 participants enrolled in a prospective, international, multicenter study of low-dose CT screening for lung cancer (I-ELCAP)."
FDA Approves Adjuvant Pembrolizumab in NSCLC
"The FDA has approved pembrolizumab (Keytruda) as an adjuvant treatment following resection and platinum-based chemotherapy for patients with stage IB (T2a ≥4 cm), II, or IIIA non–small cell lung cancer (NSCLC)."
Platinum Agents Appear Interchangeable in Small-Cell Lung Cancer
"Carboplatin and cisplatin are interchangeable in patients with limited-stage small-cell lung cancer (LS-SCLC) undergoing chemoradiation, a real-world study suggests."
Trial to Investigate Novel Drug in KRAS-Mutant Lung Cancer
"A new study just launched that will study a novel drug, VIC-1911, either alone or given in combination with Lumakras (sotorasib) for patients with KRAS G12C-mutant non-small cell lung cancer (NSCLC), according to VITRAC Therapeutics, the manufacturer of VIC-1911."
My Choices© Update

Week Ending January 30, 2023
NASH Patients Suffer Liver Symptoms and Bureaucratic Dysfunction
"Non-alcoholic steatohepatitis patients, health care providers and researchers must feel like they are navigating their way toward effective medications and better outcomes at a frustrating ratio of one step forward, two steps back. Every piece of good news seems to trigger an accompanying setback."
These 4 healthy eating patterns are associated with a lower risk of death, study finds
"Your dietary pattern may help predict how long you live. This is the conclusion from a new study published in The Journal of the American Medical Association assessing diet quality and mortality. The study found that individuals that consumed a more nutrient-dense diet were less likely to die early."
Omega-3 fatty acids from seafood may lower the risk of chronic kidney problems
"A new study suggests that by including fish-rich omega-3 fatty acids in their diet, people can reduce their risk of chronic kidney disease."
Mindfulness exercises can help relieve anxiety as effectively as medications like Lexapro
"If you're looking for a way to treat your anxiety without medication, a recent study published in JAMA Psychiatry found that mindfulness-based interventions such as breath awareness exercises, body scans, and mindful movement, like stretching, may be as effective as taking medication."
Adding one handful of walnuts to the diet can provide good nutrition
"A new study from researchers at Indiana University School of Public Health-Bloomington has found that adding one ounce of walnuts (or one handful) to the diet of children and adults who do not normally eat nuts improves diet quality and intake of some under-consumed nutrients of public health importance. Consistent evidence shows that walnuts as a snack or within a meal can provide good nutrition and be part of a healthy diet for life."
Massive study uncovers how much exercise is needed to live longer
"Consistent exercise is good for a person's health and well-being—that is well known. But how many minutes of moderate or vigorous physical activity are needed to lower the risk of premature mortality? A study published in the journal Circulation defines that number and shares guidance on what level of physical activity is needed to maintain health and improve fitness."
Non-invasive Neurotechnology Reduces Symptoms of Insomnia and Improves Autonomic Nervous System Function
"Newswise — WINSTON-SALEM, N.C. – Jan. 27, 2023 – A good night's sleep is crucial to health and well-being. Numerous research studies have shown that insomnia can increase the risk of cardiovascular events, obesity, diabetes and other illnesses. Now, a new study from researchers at Wake Forest University School of Medicine shows significant improvements in not only sleep quality, but also in improved autonomic nervous system function using a closed-loop, acoustic stimulation neurotechnology."
UW-Madison: Following pandemic, educators are not all right, but meditation could ease burden
"MADISON – Approaching the 3-year anniversary of the onset of the COVID-19 pandemic, many can attest to the mental health challenges that came with the sudden changes to everyday life as the disease took hold. In schools, teachers and support staff were forced to revamp lesson plans for virtual and hybrid learning environments, all while toggling between remote and in-person duties and supervising at-home learning. How did these stressors affect school system employees? Not well, confirms a newly published study from researchers at University of Wisconsin–Madison's Center for Health Minds."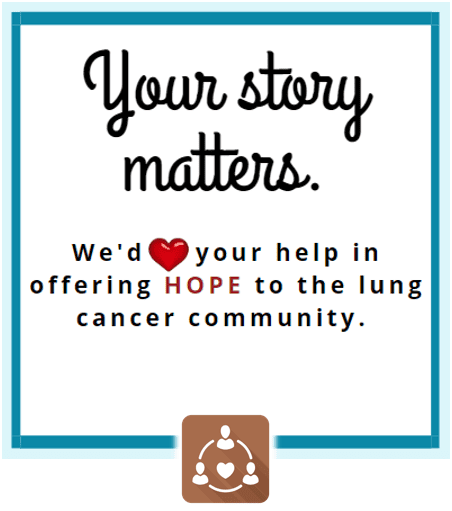 Help Open People's Eyes.
Would you be so kind as to share a snippet about your lung cancer experience with us?
There is no right way to share – talk, write, draw, speak poetry – just please SHARE. Email us: MyStory@CaringAmbassadors.org