The Caring Ambassadors Program provides this website to help you and your loved ones
understand your disease and some of the health care options available to you.
Our three main methods to fight lung cancer are to Empower patients and providers with access to free educational materials, and resources; to Educate communities about the importance of screening and to share current information with patients and their families; and to Advocate for access to screening and treatment for lung cancer for all communities. Knowledge empowers you to ask the necessary questions to become your own best advocate. When your questions have been asked and answered, you and your health care providers will be in the best possible situation to determine the best treatment approach for you.
Lung Cancer Choices 5th Edition can be a useful tool for anyone who is caring for someone with lung cancer, but its primary focus is on the patient. This book is suitable for both the newly diagnosed and those who have been living with lung cancer for some time.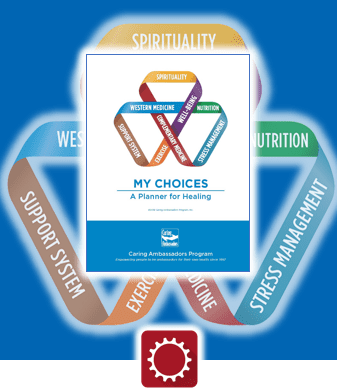 MY CHOICES© is a tool to help you recognize and act upon what you can control in your health care journey to achieve optimal healing, regardless of the illness you face. It contains elements of a guide book, health planner, journal, and activity book to help orient you to and plan for the journey ahead.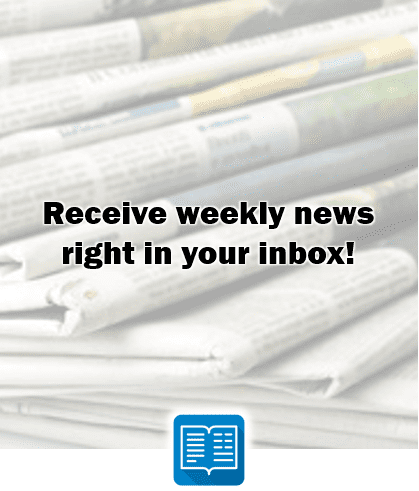 Weekly News Update. Caring Ambassadors Program provides 3 weekly news updates covering Lung Cancer News, Hepatitis C News, and My Choices© Update. Receive them delivered weekly to your inbox.
Lung Cancer News

Week Ending March 20, 2023
Lung Cancer Research Foundation Announces New Research Collaboration with Daiichi Sankyo and AstraZeneca
"NEW YORK, March 16, 2023 /PRNewswire/ — The Lung Cancer Research Foundation (LCRF) today announced a collaboration with Daiichi Sankyo and AstraZeneca to fund up to three research grants focused on antibody drug conjugates (ADCs) to improve outcomes for people with lung cancer. Applications for these grants are being accepted through May 31, 2023."
Lung Cancer: How a Drug Combination May Help Reduce Tumors
"Lung cancer is the second most common type of cancer among adults in the United States, with almost a quarter of a million new diagnoses each year."
Upfront Atezolizumab Poses Lower Risk of Hyperprogression in NSCLC
"The risk of hyperprogression is lower when atezolizumab is given upfront to patients with advanced non-small cell lung cancer (NSCLC), according to an analysis published in The Oncologist."
IO/Chemo Associated With Higher Toxicity Risk in ES-SCLC
"In patients with extensive-stage small cell lung cancer (ES-SCLC), treatment with immunotherapy and chemotherapy was associated with a worse risk of toxicity and the likelihood of treatment discontinuation, according to results from a meta-analysis published in Thoracic Cancer."
Outcomes in Extensive-Stage Small Cell Lung Cancer Based on Trial Eligibility
"A study in Japan involving patients with extensive-stage small cell lung cancer (ES-SCLC) indicated that pivotal clinical trial outcomes were comparable to those of patients receiving chemoimmunotherapy in the clinical practice setting. However, the study investigators also determined that clinical trial eligibility criteria may be relevant to outcomes. Results of this study were reported in JAMA Network Open."
Updates in Targeted Therapies, Management Strategies for Non-Small Cell Lung Cancer
"Non-small cell lung cancer (NSCLC) is the leading cause of cancer related deaths in the United States. Most patients have advanced metastatic disease at diagnosis. Historically, platinum-based chemotherapy was the first-line therapy based on histologic subtype."
Husain Discusses Role of Osimertinib in Non–Small Cell Lung Cancer
"During a Targeted Oncology™ Case-Based Roundtable™ event, Hatim Husain, MD, discussed data on targeted adjuvant therapy for non–small cell lung cancer."
Double lung transplants successfully treat late-stage lung cancer, in a first with new technique
"(NEW YORK) — A new double lung transplant technique was successful for two patients with lung cancer, Northwestern Medicine announced. The hospital said it's leveraging that success into a new clinical program that will offer transplants to patients with end-stage lung cancer."
Study reveals 'paradigm shift' in non-small cell lung cancer during past decade
"A study of more than 20,000 patients with non-small cell lung cancer in Korea showed improvements in survival outcomes across all stages of disease between 2010 and 2020 amid increased use of molecular testing and targeted treatments."
Another study finds increase in coal miner lung ailments
"CHARLESTON, W.Va. — A recent study by the University of Chicago found a trend upward of coal miners suffering higher incidents of black lung and of lung cancer."
My Choices© Update

Week Ending March 20, 2023
4 Supplements You Shouldn't Be Taking If You Have High Cholesterol, According to a Dietitian
"Treatment for high cholesterol includes changes in diet, exercise, smoking cessation and sometimes medications. But, can supplements help?"
Health Coaching Program Shows Promise for Managing Student Stress
"North Carolina State University researchers found in a recent study that before disruptions from the COVID-19 outbreak, a group of college students had higher average physical activity in a pilot wellness program that combined health coaching with exercise and sleep tracking. And while students' average physical activity declined in the program after pandemic restrictions began, student feedback showed the program provided important wellness insights."
Stress Can Affect Your Ability to Think Clearly, Study Finds
"According to a new study Trusted Source just published in JAMA Network Open, people with elevated stress levels may have worsened cognitive function, affecting their memory, concentration, and ability to learn."
Study: Non-discriminatory state-level insurance can improve access to gender-affirming care
"COLUMBUS, Ohio – Implementation of a state-level insurance policy that prohibits discrimination based on gender identity or gender expression can increase access to gender-affirming surgical care, according to a new study by The Ohio State University Wexner Medical Center and College of Medicine."
How Mindfulness Affects the Brain and Body
"Mindfulness – a moment-to-moment, nonjudgmental awareness of one's internal states and surroundings – boasts benefits ranging from stress reduction to enlightenment. However, scientific investigations of mindfulness paint a complex picture. Yes, it can boost physical and psychological well-being. But it is not a panacea and can even be counter-indicated for certain individuals. Despite significant progress over the past two decades, research on mindfulness is still riddled with various conceptual and methodological challenges. This is why, according to Vago, the question What does mindfulness really do? has no simple answer."
How meditation can teach us to love ourselves and others
"We have this little inner narrator that chases us out of bed in the morning and is yammering at us all day long, constantly sort of wanting stuff, not wanting stuff, judging people, judging ourselves, comparing ourselves to other people instead of focusing on what's happening right now."
Video:
Teachers, Try This: Strengthen Students' Emotional Intelligence in 1 Minute a Day
"Mari Monroe is a high school teacher in San Diego who's also a yoga instructor. When she started to incorporate elements around mindfulness from her yoga practice into the classroom, she realized just how eager students were for that type of instruction. Here, she explains how she teaches and incorporates mindfulness through daily lessons she's dubbed the 'Mindful Minute,' and offers advice for teachers looking to do the same, regardless of their comfort or familiarity with the topic."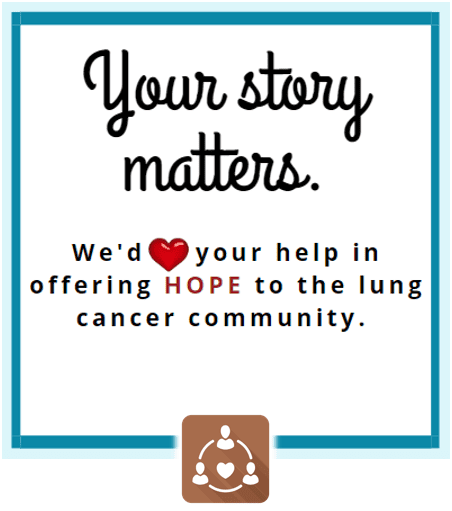 Help Open People's Eyes.
Would you be so kind as to share a snippet about your lung cancer experience with us?
There is no right way to share – talk, write, draw, speak poetry – just please SHARE. Email us: MyStory@CaringAmbassadors.org