The Caring Ambassadors Program provides this website to help you and your loved ones
understand your disease and some of the health care options available to you.
Our three main methods to fight lung cancer are to Empower patients and providers with access to free educational materials, and resources; to Educate communities about the importance of screening and to share current information with patients and their families; and to Advocate for access to screening and treatment for lung cancer for all communities. Knowledge empowers you to ask the necessary questions to become your own best advocate. When your questions have been asked and answered, you and your health care providers will be in the best possible situation to determine the best treatment approach for you.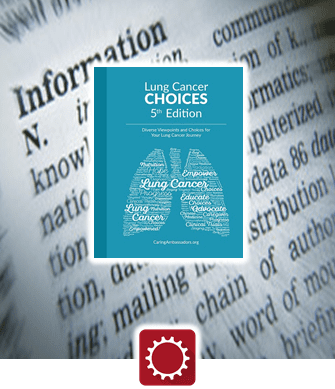 Lung Cancer Choices 5th Edition can be a useful tool for anyone who is caring for someone with lung cancer, but its primary focus is on the patient. This book is suitable for both the newly diagnosed and those who have been living with lung cancer for some time.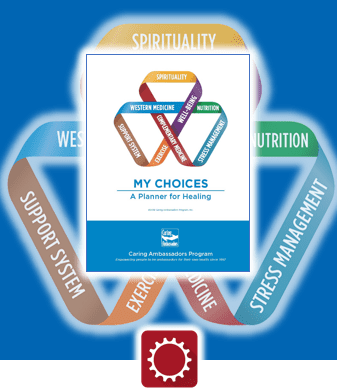 MY CHOICES© is a tool to help you recognize and act upon what you can control in your health care journey to achieve optimal healing, regardless of the illness you face. It contains elements of a guide book, health planner, journal, and activity book to help orient you to and plan for the journey ahead.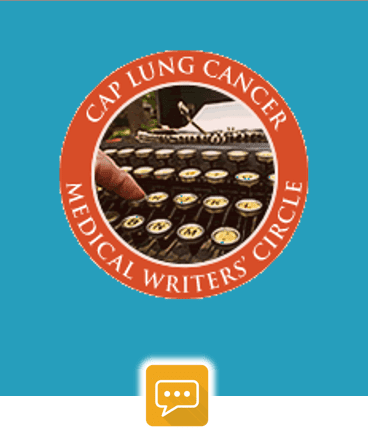 Medical Writers' Circle. The Caring Ambassadors Lung Cancer Medical Writers' Circle provides information to help you and your loved ones make informed decisions about your health and are written by experts in the field of lung cancer from throughout the Country.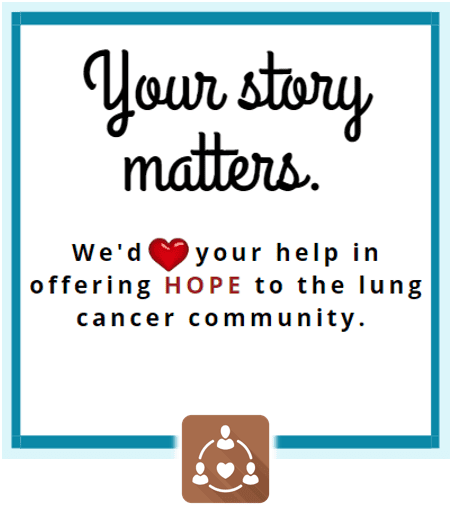 Help Open People's Eyes. Would you be so kind as to share a snippet about your lung cancer experience with us? There is no right way to share – talk, write, draw, speak poetry – just please SHARE. Email us: MyStory@CaringAmbassadors.org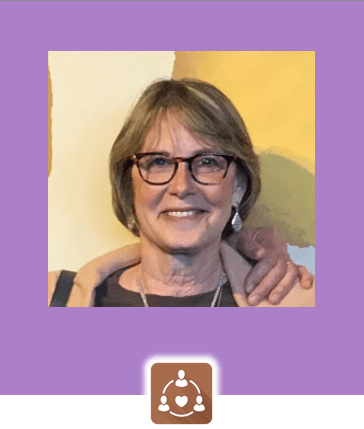 Meet Robin Sharf, through cancer and COVID-19, Robin strives to see the silver linings and does her best to live well each day with gratitude and appriecation. Read Robin's empowering story today.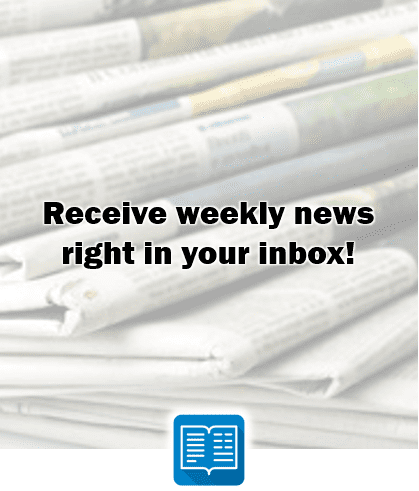 Weekly News Update. Caring Ambassadors Program provides 3 weekly news updates covering Lung Cancer News, Hepatitis C News, and My Choices© Update. Receive them delivered weekly to your inbox.
Lung Cancer News
Week Ending June 27, 2022
Lung cancer patients treated with immune checkpoint inhibitors can be safely vaccinated against COVID-19, study says
"Cancer patients have received priority status to receive COVID-19 vaccinations but there is limited data regarding the safety and efficacy of the vaccines for patients treated for lung cancer with immune checkpoint inhibitors. Now, a new study published in the Journal of Thoracic Oncology found that vaccines are safe and effective for these patients. JTO is the official journal of the International Association for the Study of Lung Cancer."
New Study Highlights Progress in Drug Development Landscape for Lung Cancer
"LUNGevity Foundation, the nation's leading lung cancer-focused nonprofit organization, conducted a study analyzing the current global lung cancer drug development landscape. The manuscript, which was recently published in the Journal of Thoracic Oncology, reveals the impressive progress that has been made in the lung cancer therapy space and points to an increased need for comprehensive biomarker testing at earlier stages of the disease."
ASCO: Merck touts Keytruda's 'convergent' benefits across postsurgery lung cancer patient groups
"As biopharma industry watchers wait to see whether Keytruda will hit its goal as a postsurgery treatment in early lung cancer patients with high tumor expressions of the PD-L1 biomarker, Merck & Co. is rolling out new data to show the drug's benefits across other patient groups."
How Does Targeted Therapy Treat Lung Cancer?
"Targeted therapy is one of several new scientific approaches to treating cancers, including lung cancer. Doctors may recommend this approach if your lung cancer cells have certain targets that medications can work on. You can think of targeted therapies like specialized magnets drawn to cancer cells that will ignore healthy cells."
Chemoimmunotherapy Shows 3-Year Survival Benefit for Advanced NSCLC
"During a live virtual event, Adam J. Schoenfeld, MD, discussed the updated 3-year results of the CheckMate 9LA trial of nivolumab, ipilimumab, and 2 cycles of chemotherapy for patients with advanced non–small cell lung cancer."
Rates of advanced lung cancer decline after low-dose CT guidelines, cost coverage
CHICAGO — "Analysis of the SEER database showed a significant decline of rates of advanced lung cancer following screening guidelines for low-dose chest computed tomography."
Are New Therapeutic Options for Limited-Stage SCLC Coming Down the Turnpike?
"Despite some recent wins in treatments for small-cell lung cancer (SCLC), the standard of care for limited-stage SCLC (LS-SCLC) "has not appreciably shifted in more than 20 years," according to one expert group."
VIDEO: Integrating sequential immunotherapy to lung cancer treatment plans
"In this video, Melina Marmarelis, MD, highlights findings from a Lung-MAP nonmatched substudy presented at ASCO Annual Meeting."
My Choices© Update


Week Ending June 27, 2022
A Heart Healthy Diet: Food Lists, Diet Tips, and More
"Your heart is a complex organ that works continuously to provide your body with a constant supply of oxygenated blood. It's part of the cardiovascular system, which also includes arteries, veins, and capillaries."
Plant power: Using diet to lower cancer risk
"The choices you make at the grocery store have a bigger impact than just your dinner plans. Filling your plate with foods that are grown in the ground may be the best diet for cancer prevention."
Too Many of Our Plates Are Missing Immune-Boosting Microbes
"What we eat affects the trillions of bacteria, fungi, viruses, and other germs that live in our digestive tract, referred to as our gut microbiome by scientists. Some of the many roles of theses microbes inside our bodies include changing how the immune system functions and influencing physical and mental health."
What's the Best Time of Day to Exercise? It Depends on Your Goals
"For most of us, the "best" time of day to work out is simple: When we can. Maybe that's before or after work. Or when the gym offers free daycare. Or when our favorite instructor teaches our favorite class. That's why we call it a "routine." And if the results are the same, it's hard to imagine changing it up."
Integrative & Lifestyle Medicine: Supportive Treatments for Cancer Patients & Families
"Integrative medicine, a blend of complementary and lifestyle medicine, is often added to a comprehensive treatment plan alongside modern medical methods of diagnosis and treatment, said Eric Secor Jr., ND, PhD, LAc, associate medical director of integrative medicine at the Hartford HealthCare Cancer Institute."
Doctors increasingly prescribe time in nature to promote mental and physical health
"Combining greek prefix -bíos ("life") with suffix -philía ("friendship and affinity"), German physiologist Erich Fromm first coined the term biophilia in 1973: "the passionate love of life and of all that is alive."
Why Creating Micro-Routines Is Key To Reaching Your Maximum Wellness Potential
"When Haute Beauty expert Dr. Deepa Verma counsels her patients on overall wellness, she always emphasizes the four pillars of a healthy lifestyle: clean diet, restorative sleep, exercise, and stress reduction. To benefit our overall health and wellness, we must take these four pillars and make them habits. To do so, discipline, which is something that we do not have to think about doing because it has become engrained in the fiber of our being, is needed. Here Dr. Verma shares how she makes wellness optimization attainable both for herself and for her patients."
How to Use New FDA Guide for Dietary Supplements
"More than half of Americans use dietary supplements, according to national surveys, fueling a billion-dollar industry. Yet studies show that many people don't know enough about supplements' active ingredients, recommended dosages, possible side effects and drug interactions."
Practical Types Of Self-Care You Can Do Today
"Self-care is a buzzword that may conjure images of cucumber slice-covered eyes or a long soak in a candle-lit bath, but the meaning is much deeper than that. Nurturing yourself involves paying attention to your body as well as your emotional and mental well-being. And while it goes beyond pampering yourself, it doesn't always mean a trip to your therapist is in order, either."
The New Age of Naturopathy – How Integrative Medicine Works There
"A branch of complementary medicine known as naturopathy draws its therapeutic cues from nature and the cosmos. Within our bodies, there is an inherent harmony but also intrinsic chaos. Naturism stresses the need to return the body to a state of homeostasis to recover from any ailment. Unprecedented treatment that doesn't need any medication! To fully appreciate the benefits of naturopathy, it's essential that we first define what it is."
3 Surprising Things That Affect Your Gut Health, From The Father Of Functional Medicine
"Your gut influences everything from your digestion to your mood to your immunity—it's the foundation of your health, many would say. But because your gut touches so many functions in your body, it can be difficult to know what exactly triggers any gut issues you may have. Is it inflammation? FODMAPs? A lack of sleep? Yes, your diet can play a huge role, but other less obvious factors can wreak havoc on your gut without you even knowing it."
What is reiki and does it work?
"The term reiki has been bandied around in wellness circles for years, but you'd be forgiven for tentatively uttering the question – what is reiki? A practice that's been steadily growing in popularity, reiki is a safe and non-invasive form of energy-based healing that can promote relaxation and reduce stress through gentle touch."
3 Ways To Address Mental Fatigue & How To Identify It, From A Health Coach
"Mental fatigue. Burnout. Exhaustion. Different phrases all describing the end result of pushing your body and mind too far. It's a pervasive idea in today's society that if you're not hustling then you're lazy, but it's this exact mindset that can put your health at risk—particularly if you're ignoring the signs your body is trying to send you."
Energy therapy: What to know
"Energy therapies are healing techniques that treat the mind, body, and spirit. Doctors sometimes refer to them as alternative or complementary therapies. There is a growing interest in using energy therapies for a variety of health conditions."
Use the arrows on the sides to scroll through content!

We have all heard it before,
"You are what you eat." 
Nourishing your body through any journey is essential. According to the CDC, fewer than 1 in 10 American adults and adolescents eat enough fruit and vegetables. An unhealthy diet can lead to increased chances of some cancers and type 2 diabetes.
Many illnesses can affect the way the body is able to process nutrients. Even some treatments have side effects that influence the bodies ability to use the fuel foods provide. Fueling your body correctly can actually help treatments be more effective.
Knowing the current dietary guidelines can help you make healthier decisions on your journey.
It's not only about how much you eat, but what you eat plays a significant role in your wellness. There are many ways that you can approach improving your diet. You can learn more about nutrition and how to make changes in the Nutrition section of in MY CHOICES: A Planner of Healing. 

"No disease that can be treated by diet should be treated with any other means."
— Maimonides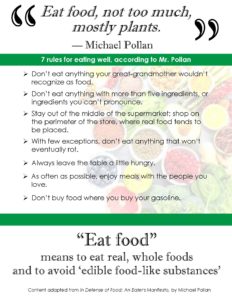 Learning new habits is never an easy feat. Michael Pollan, a respected journalist, writer and professor offers a simple and effective recommendation,
"Eat food, not too much, mostly plants."
Sounds easy enough, right? We put together a list of his 7 rules for eating well to help you create your new eating habits. Great for hanging on the fridge for a daily reminder.
Nutrition in the Patient with Lung Cancer is available as part of Lung Cancer Choices, 5th Edition. This chapter explores how important nutrition is for people with lung cancer.
"Lung cancer treatment can create a burden of healing that can overwhelm even a healthy patient's nutritional reserve. Cancer itself can affect appetite, digestion, and use of nutrients. Treatment regimens such as surgery, chemotherapy, immunotherapy, and radiation can cause side effects that interfere with eating and drinking. A patient's nutritional status can deteriorate throughout treatment, reducing their ability to tolerate treatment. Decisions about treatment regimen may be determined based on general health performance status scores. Weight loss and decreased ability to consume adequate nutrition can negatively influence those performance scores and alter treatment options."

You've probably heard in a hundred times, early detection saves lives! We know it works for breast cancer, prostate cancer, and colon cancer. Science has proven lung cancer screening saves lives, too. But what does that actually mean?
Early detection saves lives means that the sooner cancer is found, the odds of successful treatment increase.
Both people who smoke and people who do NOT smoke are diagnosed with lung cancer.
To stop smoking is one of the best things you can do to help your body. We understand this is not easy task. We offer a comprehensive look at how to stop smoking in Lung Cancer Choices, 5th Edition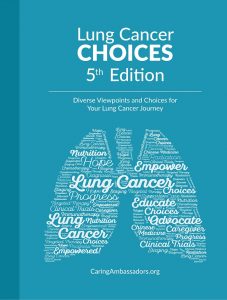 If you or anyone you know has been affected by lung cancer, Lung Cancer Choices 5th Edition is a newly updated complete look at lung cancer from diagnosis and staging to treatments and complementary medicine, and everything in between. This resource is free to read on our site or to download.
Please share this free information with anyone affected by lung cancer.
State program urges home testing during Radon Action Month
PORTLAND, Ore.—Oregon Health Authority is recognizing Radon Action Month during January by encouraging people in the state to test their homes for radon, an odorless, tasteless and invisible gas that is the second leading cause of lung cancer in the United States after smoking.
Many parts of Oregon remain at risk of high radon, a naturally occurring radioactive gas that comes up from the ground and is drawn into buildings, where it can build up to dangerous levels. The U.S. Environmental Protection Agency estimates that radon is responsible for more than 20,000 lung cancer deaths per year in the United States. In addition to being the second leading cause of lung cancer, it is the leading cause of lung cancer among non-smokers.
People can take steps to reduce their exposure to radon by testing their homes for radon and, if necessary, hiring a professional to reduce it to a safe level. The best time to test is during the heating season, when the windows and doors are closed up tight.
"Now more than ever we are spending more time in our homes. That means more exposure to potentially high radon levels. They only way to know if you have a high radon level, is to test." recommends Jara Popinga, Radon Awareness Program coordinator at OHA. "The best time to test for radon is during the heating season or colder months when the windows and doors are closed for long periods of time."
Many test kits are priced between $15 and $25 and can be found in most hardware stores. Radon problems can be fixed by qualified contractors for a cost similar to that of common home repairs, such as painting or having a new water heater installed.
The Radon Awareness Program collects radon test data from test kit manufacturers to understand which areas of the state have the potential for high radon levels and to identify areas where educational outreach efforts need to be focused. The program is offering a free radon test kit to residents whose homes are in ZIP codes with fewer than 20 radon test results. Residents can learn more about the free short-term radon test kit program and how to apply at www.healthoregon.org/radon. Free test kits are available while supplies last.
For more information on which areas of the state are at moderate to high risk of having elevated radon levels, radon testing and mitigation, or to order a test kit online, contact the Radon Awareness Program at radon.program@state.or.us or visit www.healthoregon.org/radon.

Click the images to order yours today!