Caring for Yourself and Caring for Others During a Disaster/Epidemic
Watch the presentation on Vimeo by Susan Hedlund, LCSW, OSW-c, FAOSW
Director – Patient and Family Services
Senior Scholar – Center for Ethics, OHSU
 Read the New USPSTF Lung Cancer Screening Recommendations here!
The Caring Ambassadors Program provides this website to help you and your loved ones
understand your disease and some of the health care options available to you.
Our three main methods to fight lung cancer are to Empower patients and providers with access to free educational materials, and resources; to Educate communities about the importance of screening and to share current information with patients and their families; and to Advocate for access to screening and treatment for lung cancer for all communities. Knowledge empowers you to ask the necessary questions to become your own best advocate. When your questions have been asked and answered, you and your health care providers will be in the best possible situation to determine the best treatment approach for you.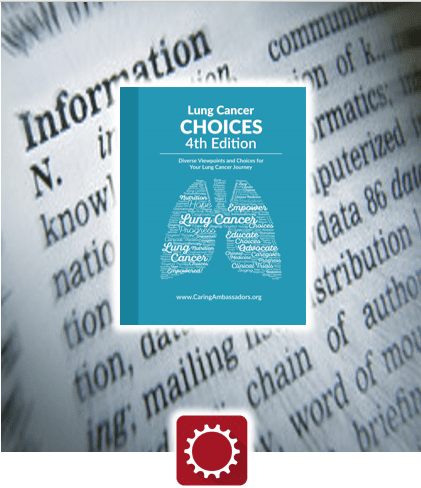 Lung Cancer Choices 4th Edition can be a useful tool for anyone who is caring for someone with lung cancer, but its primary focus is on the patient. This book is suitable for both the newly diagnosed and those who have been living with lung cancer for some time.
Joint Statement on COVID-19 From Lung Cancer Advocacy Groups.  Our knowledge about how the virus affects our immune systems and other organs is continuously evolving. Along with this knowledge, doctors are becoming better at managing patients with a confirmed diagnosis of COVID-19.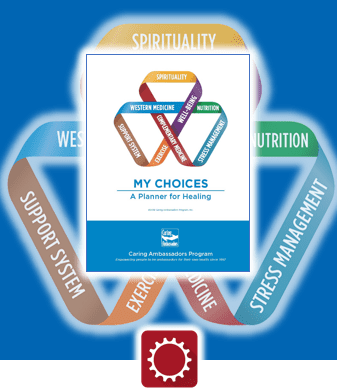 MY CHOICES© is a tool to help you recognize and act upon what you can control in your health care journey to achieve optimal healing, regardless of the illness you face. It contains elements of a guide book, health planner, journal, and activity book to help orient you to and plan for the journey ahead.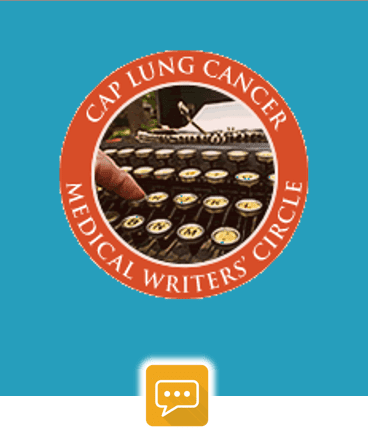 Medical Writers' Circle. The Caring Ambassadors Lung Cancer Medical Writers' Circle provides information to help you and your loved ones make informed decisions about your health and are written by experts in the field of lung cancer from throughout the Country.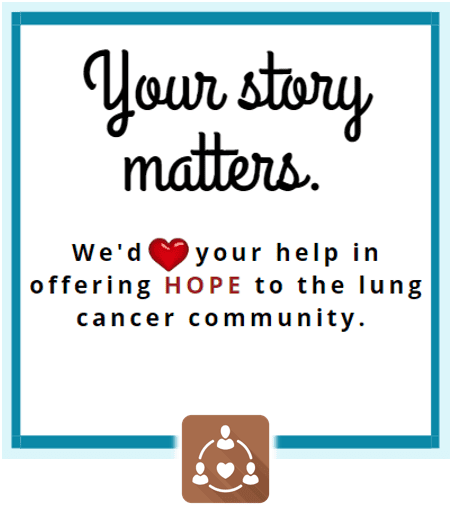 Help Open People's Eyes. Would you be so kind as to share a snippet about your lung cancer experience with us? There is no right way to share – talk, write, draw, speak poetry – just please SHARE. Email us: MyStory@CaringAmbassadors.org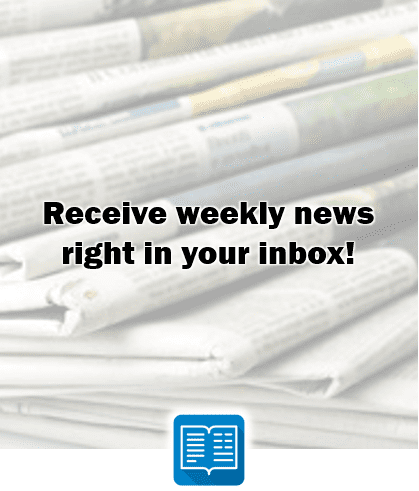 Weekly News Update. Caring Ambassadors Program provides 3 weekly news updates covering Lung Cancer News, Hepatitis C News, and My Choices© Update. Receive them delivered weekly to your inbox.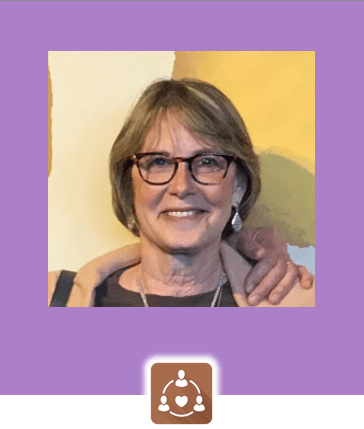 Meet Robin Sharf, through cancer and COVID-19, Robin strives to see the silver linings and does her best to live well each day with gratitude and appriecation. Read Robin's empowering story today.

Weekly News Update
Lung Cancer News
Week Ending April 12, 2021
American Lung Association – Lung Cancer Patient Virtual Meetup is scheduled for May 11, 2021; 11:00 AM – 4:00 PM CT. Click here to register.
ACR, others call on nation's largest private insurers to update lung cancer screening policies
"The American College of Radiology and other healthcare advocates are urging the nation's top five private insurers to update their lung cancer screening coverage policies as soon as possible, the ACR said Thursday."
A New Option for Some People With Lung Cancer: How This Immunotherapy/Chemotherapy Combo Can Increase Treatment Success
"Adding immunotherapy to chemotherapy prior to surgery for non-small cell lung cancer could help patients live longer, according to the results of a trial released at the American Association for Cancer Research annual meeting Saturday."
Placing the patient at the center of lung cancer care
"Nearly seven years ago, McLeod Health made the decision to establish a screening program to detect lung cancer earlier and save lives through the use of low-dose lung CT scans."
Nivolumab/Chemotherapy Improves PCR as Neoadjuvant Treatment of Resectable NSCLC
"Neoadjuvant nivolumab (Opdivo) added to chemotherapy lead to an improvement in pathological complete responses (pCR), compared with chemotherapy alone, as treatment of patients with resectable non-small cell lung cancer (NSCLC), according to data from the phase 3 CheckMate-816 trial presented at week 1 of the virtual AACR Annual Meeting 2021."
GUEST ESSAY: Lung cancer screening can save lives
"In March, the U.S. Preventive Services Task Force issued new lung cancer screening guidelines that double the number of individuals eligible for annual screening."
MNT investigates: What is the role of genetic testing in lung cancer?
"Genetic testing plays an integral part in diagnosing and treating lung cancer."
Researchers discover two new ways to treat small cell lung tumors
"Using samples of small cell lung tumors, a research team led by biologist Dr Silvia von Karstedt has discovered two new ways to induce tumor cell death. One of two subsets of tumor cells can be targeted by activating ferroptosis: iron-dependent cell death caused by oxidative stress."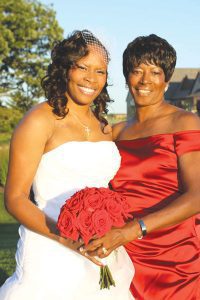 Clinton Township resident advocates for lung cancer funding, research
"CLINTON TOWNSHIP — Terita McKenzie said her mother deserved a fighting chance. Now, she's giving her one."
My Choices© Update


Week Ending April 12, 2021
The Role of Nutrition in Health
"It is currently estimated that about half of all American adults have one or more preventable and diet-related chronic diseases, the most common of which include cardiovascular disease and type 2 diabetes. As the rate of these chronic diseases, which are often due to poor nutritional intake and physical inactivity, continues to climb, it is imperative that the role of nutrition in all aspects of health is fully understood."
How Practicing Yoga Can Help Relieve Your Arthritis Pain Naturally
"Some who suffer from arthritis pain might assume that all types of exercise are off-limits, but yoga can help you feel better physically and mentally. Certified yoga therapist Steffany Moonaz, Ph.D., a professor and director of research at Maryland University of Integrative Health and the founder and director of Yoga for Arthritis, explains why it works."
Cocoa may protect males' hearts from the effects of mental stress
"Stressful events — such as sitting an exam, giving a presentation, or attending a job interview — temporarily increase heart rate and blood pressure and dilate arteries. This is a normal part of the body's "fight-or-flight" response, but the lining of blood vessels, known as the endothelium, can take up to 90 minutes to recover after this kind of stress."
Crystals for Sleep: Catch More ZZZ's with These Healing Stones
"The remedies for restless sleep are countless, like counting sheep, avoiding screens before bed, or practicing relaxation exercises. Another option that some people swear by is the use of crystals."
How Acupuncture Helps Knee Pain
"Acupuncture involves inserting very thin needles into the skin at specific points on the body. This traditional Chinese medicine practice originated thousands of years ago and is based on the premise that inserting these needles into points on the body restores the flow of qi—the body's energy—to promote healing, reduce pain, and encourage relaxation."
How and why does diet influence immune function?
"We may take it for granted that our diet can influence the way our immune systems work. But how and why does what we eat impact the immune response? In this Honest Nutrition feature, we investigate."
This Is How You Should Eat to Minimize Your Environmental Impact
"As easy as it is to base your health status off of your eating habits or your workout routine, these factors represent only a sliver of your overall wellbeing. Financial security, employment, interpersonal relationships, and education can all influence your state of health too, and as the globe gradually warms, it's becoming clear that the environment can do the same."
Use the arrows on the sides to scroll through content!
Click the images to order yours today!