Caring for Yourself and Caring for Others During a Disaster/Epidemic
Watch the presentation on Vimeo by Susan Hedlund, LCSW, OSW-c, FAOSW
Director – Patient and Family Services
Senior Scholar – Center for Ethics, OHSU
 Read the New USPSTF Lung Cancer Screening Recommendations here!
The Caring Ambassadors Program provides this website to help you and your loved ones
understand your disease and some of the health care options available to you.
Our three main methods to fight lung cancer are to Empower patients and providers with access to free educational materials, and resources; to Educate communities about the importance of screening and to share current information with patients and their families; and to Advocate for access to screening and treatment for lung cancer for all communities. Knowledge empowers you to ask the necessary questions to become your own best advocate. When your questions have been asked and answered, you and your health care providers will be in the best possible situation to determine the best treatment approach for you.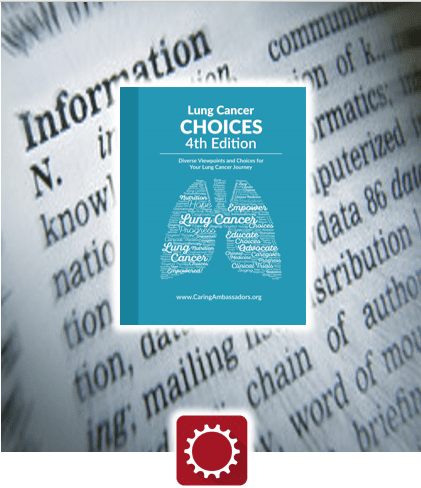 Lung Cancer Choices 4th Edition can be a useful tool for anyone who is caring for someone with lung cancer, but its primary focus is on the patient. This book is suitable for both the newly diagnosed and those who have been living with lung cancer for some time.
Joint Statement on COVID-19 From Lung Cancer Advocacy Groups.  Our knowledge about how the virus affects our immune systems and other organs is continuously evolving. Along with this knowledge, doctors are becoming better at managing patients with a confirmed diagnosis of COVID-19.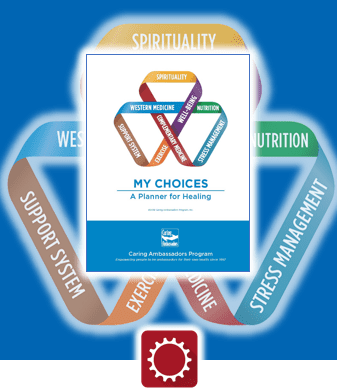 MY CHOICES© is a tool to help you recognize and act upon what you can control in your health care journey to achieve optimal healing, regardless of the illness you face. It contains elements of a guide book, health planner, journal, and activity book to help orient you to and plan for the journey ahead.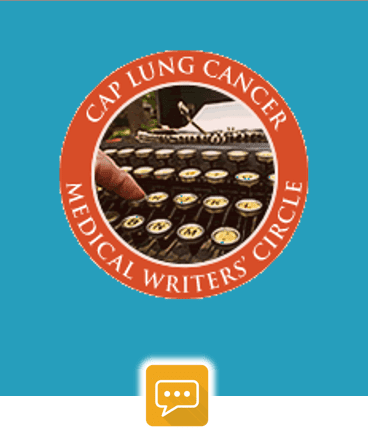 Medical Writers' Circle. The Caring Ambassadors Lung Cancer Medical Writers' Circle provides information to help you and your loved ones make informed decisions about your health and are written by experts in the field of lung cancer from throughout the Country.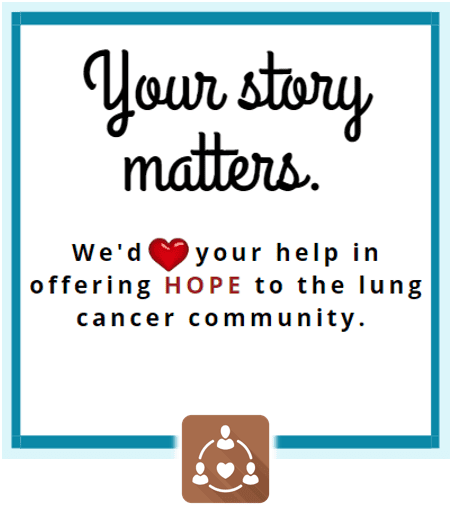 Help Open People's Eyes. Would you be so kind as to share a snippet about your lung cancer experience with us? There is no right way to share – talk, write, draw, speak poetry – just please SHARE. Email us: MyStory@CaringAmbassadors.org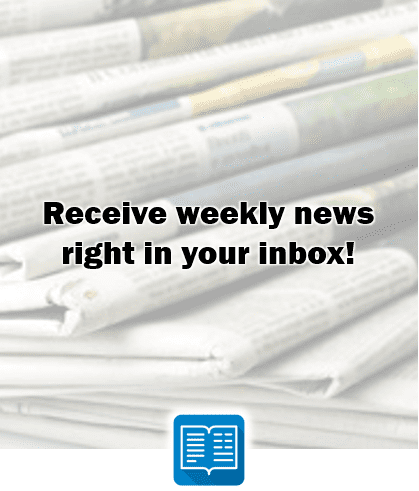 Weekly News Update. Caring Ambassadors Program provides 3 weekly news updates covering Lung Cancer News, Hepatitis C News, and My Choices© Update. Receive them delivered weekly to your inbox.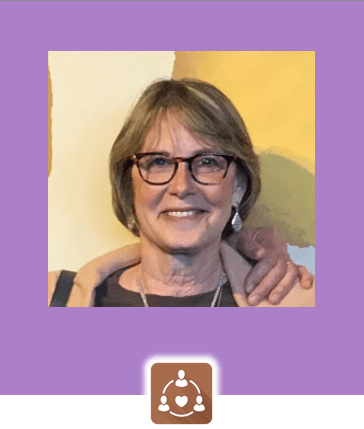 Meet Robin Sharf, through cancer and COVID-19, Robin strives to see the silver linings and does her best to live well each day with gratitude and appriecation. Read Robin's empowering story today.

Weekly News Update
Lung Cancer News
Week Ending May 3, 2021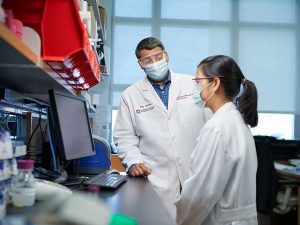 Genomic Study Points to New Treatment Approaches for Advanced Small-Cell Lung Cancer
"COLUMBUS, Ohio – A new study of advanced small-cell lung cancer (SCLC) led by researchers at The Ohio State University Comprehensive Cancer Center – Arthur G. James Cancer Hospital and Richard J. Solove Research Institute (OSUCCC – James) has identified molecular patterns linked to patients developing resistance to certain therapies."
Lung Cancer Survival Continues to Rise With Immunotherapy
"Twice as many patients with advanced NSCLC alive at 5 years with pembrolizumab vs chemo"
Personalized Treatments Advance Survival Outcomes for Patients With Lung Cancer
"Over the last year, our world has been consumed by the coronavirus disease 2019 (COVID-19) pandemic. The medical community has dedicated vast amounts of energy and resources toward the viral global crisis, but the incidence of other illnesses is unrelenting."
Early Introduction to Supportive Care Greatly Benefits Older Patients With Lung Cancer
"When Frank Giunta, 82, of Collegeville, Pennsylvania, was diagnosed with non-small cell lung cancer (NSCLC) in August 2020, he was assured by his caregivers at Penn Medicine's Abramson Cancer Center in Philadelphia that he would not be alone during his treatment journey. Accompanying him would be a multidisciplinary supportive care team dedicated to ensuring that everything went smoothly, with as little impact as possible on his quality of life."
Winship and partners work to expand lung cancer services for veterans in the Southeast
"With new funding from the Veterans Affairs VA Lung Precision Oncology Program, Winship Cancer Institute of Emory University (Winship) will provide thoracic oncology expertise to help three VA medical centers expand access to high quality, disease altering lung cancer clinical trials to veterans in the Southeast."
Data Show That PD-L1 Status Affects the Efficacy of Pembrolizumab in Non–Small Cell Lung Cancer
"Ravi Salgia, MD, PhD, the Arthur & Rosalie Kaplan chair in Medical Oncology at City of Hope discussed the case of a 59-year-old patient with non–small cell lung cancer during a virtual Targeted Oncology Case-Based Roundtable event."
You Should Be Scanned for Lung Cancer if You've Done This, Panel Says
"Big news for smokers and even non-smokers: The eligibility for a lung exam should expand, according to March statement from the U.S. Preventive Services Task Force. "Lung cancer is the second most common cancer and the leading cause of cancer death in the US," they say."
Video:
How The Guidelines Have Changed Regarding Lung Cancer Early Detection Efforts
"Lung cancer is the leading cause of U.S. cancer deaths. The U.S. Preventive Services Task Force has expanded screening guidelines in an effort to help increase early detection rates. On CBSN Denver, Dr. Surit Sharma, Pulmonologist at Sky Ridge Medical Center, explained the new guidelines."
Bio-Marker Testing leads to Lung Cancer Survival Rates Rising
"A new campaign hopes to educate the public about bio-marker testing that could save lives."
My Choices© Update


Week Ending May 3, 2021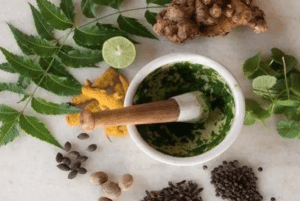 Ayurveda Expert Elaborates on Effective Preventive & Recuperative Measures for Cancer
"Cancer is among the leading causes of death worldwide. It led to nearly 10 million deaths in 2020, according to the World Health Organisation (WHO). The most common causes of cancer death in 2020 were cancers of lung, colon and rectum, liver, stomach and breast."
Follow Your Gut: Advances in Understanding Microbiomes Are Transforming Cancer Care
"On the same day in March 2018, three things happened in the life of Lorenzo Cohen, professor and director of the Integrative Medicine Program at The University of Texas MD Anderson Cancer Center in Houston. First, he and his wife signed off on the final draft of their book "Anticancer Living: Transform Your Life and Health With the Mix of Six," focused on cancer prevention and improving outcomes for those with cancer."
Positive Thinking Is Powerful During and After Cancer Treatment
"In the fall of 2018, Teri Cettina began feeling a mysterious pain around her ribs. "I thought I had done too many ab exercises at the gym," says the 55-year-old health writer from Portland, Oregon."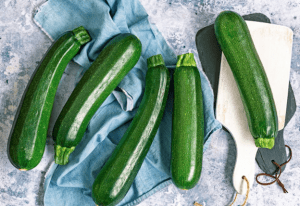 Is Zucchini Healthy? All the Nutritional Facts and Benefits to Know
"If zucchini can become spaghetti, you can do anything. Seriously, this simple vegetable not only has some serious nutrition superpowers, but it also allows for a ton of culinary creativity in the kitchen. Part of the summer squash family, zucchini has a mild flavor and pairs well in a ton of versatile dishes."
Care map created to help health professionals navigate nutrigenomics
"An expert advisory panel has developed a care map for health care practitioners (HCPs) who are, or are considering, helping their patients make use of personalised nutrition tests."
'Detox diets': Does science support the claims?
"Detox diets," or eating plans designed to "detoxify" the body from toxic substances, are popular among people interested in improving their health. But are they beneficial or harmful?"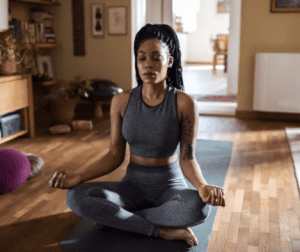 Mindfulness Is the Best Way to Improve Your Well-Being, Research Concludes
"Most of us want to work on our well-being, but are often unsure about the best place to start. One team of researchers suggests mindfulness can help just about anyone."
Exploring the Health Benefits of Apple Cider Vinegar
"Apple cider vinegar has been around for thousands of years. In ancient times, it was a treatment for coughs and infections. And today, apple cider vinegar is touted as a weight loss aid, acid reflux remedy and more."
What are the health benefits of persimmon fruit?
"Persimmons are the national fruit of Japan. They are usually in season between September and December, and are a good source of potassium, phosphorous, and vitamin C."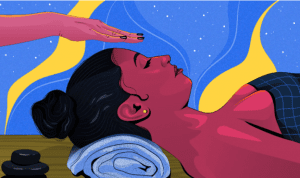 Does Reiki Actually Work? The Benefits and Science Behind Energy Healing
"Reiki, also known as energy healing, is an alternative therapy that evolved in Japan in the late 1800s. The basic gist is that the universal energy of the practitioner is transferred to the patient through the palms of the practitioner's hands."
Pandemic recovery: Thinking of a post-pandemic diet? Consider a different approach.
"If your relationship to food and your body has changed during the COVID-19 pandemic, you're not alone."
Nine Ways to Eat for Healthier Planet
"The food system accounts for more than one-third of global greenhouse gas emissions, according to a recent study published in Nature Food."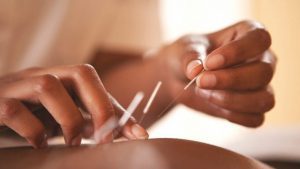 The benefits that can be achieved with acupuncture
"Acupuncture, the alternative Chinese healing treatment that is part of the so-called Traditional Chinese Medicine – TCM, has been used for more than 3,000 years ago for the relief of pain, the cure of diseases and the restoration of energy balance in the organism."
How exercise and the simple act of moving your body can improve mental health
" Whether running around a track or simply stretching in your living room, physical activity can go a long way toward making you happier."
Use the arrows on the sides to scroll through content!
Click the images to order yours today!