The Caring Ambassadors Program provides this website to help you and your loved ones
understand your disease and some of the health care options available to you.
Our three main methods to fight lung cancer are to Empower patients and providers with access to free educational materials, and resources; to Educate communities about the importance of screening and to share current information with patients and their families; and to Advocate for access to screening and treatment for lung cancer for all communities. Knowledge empowers you to ask the necessary questions to become your own best advocate. When your questions have been asked and answered, you and your health care providers will be in the best possible situation to determine the best treatment approach for you.
Lung Cancer News
Week Ending December 2, 2019
Paraneoplastic Syndromes: A Puzzling Piece of Cancer
"Cancer is a complex disease. Even more convoluted: its effects on the body. For instance, we health care professionals often take time to carefully educate our patients about symptoms and side effects of cancer and its treatment."
Living With One Lung: A Non-Smoker's Shocking Story
"Anyone with lungs could get lung cancer. That is the message of a woman from Manhattan who lost a lung from the disease despite being physically active and avoiding cigarettes."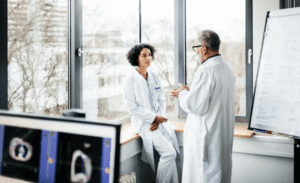 Lung cancer: AI shows who will benefit from immunotherapy
"Lung cancer is a common and often aggressive form of cancer. As it is difficult for doctors to detect it early on, people with lung cancer need to receive the best, most targeted therapy in order to make a positive outlook more likely. Immunotherapy is an option, but how can doctors know who will benefit?"
The simple 'finger trick' that could 'diagnose' lung cancer
"Few of us link our hands to our lungs. However, an expert has revealed a simple "finger trick" could uncover any respiratory tumours."
State of Lung Cancer
"State of Lung Cancer" is the American Lung Association's report that shows how the toll of lung cancer varies by state. Examining lung cancer incidence, survival, stage at diagnosis, surgical treatment, lack of treatment, and screening, this report finds states must do more to protect their residents from lung cancer."
Durvalumab sBLA Granted Priority Review by the FDA
"A supplemental Biologics License Application (sBLA) for durvalumab (Imfinzi) has been accepted by the FDA, and the drug has been granted priority review for the treatment of previously untreated extensive-stage small cell lung cancer (ES-SCLC), according to a press release from AstraZeneca."
Patient Turned Advocate Raises Awareness for the Lung Cancer Community
"Living with lung cancer is an everyday battle that often doesn't receive the same awareness and understanding as living with other cancers, which is why lung cancer survivor Nancy Cohen became a patient advocate. Cohen hopes to raise awareness through her story and help other patients in need of support."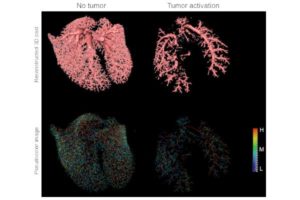 Inadequacies in current early-stage lung cancer treatment revealed
"Researchers from Tohoku University and Tohoku University Hospital have revealed why some existing cancer treatments are ineffective in tackling the early-stages of lung cancer. A team led by Professor Tetsuya Kodama investigated the ability of anti-cancer agents to affect early-stage lung metastatic tumors."
VIDEO
Andreas Rimner, MD, on Immunotherapy Combined with Radiation in Lung Cancer
Dr. Perez-Soler on the Utility of Liquid Biopsy in Lung Cancer
New Issue Alert: Lung Cancer Special Issue #2
My Choices© Update


Week Ending December 2, 2019
21 Best Natural Remedies for Common Health Issues, According to Doctors
"Find relief for colds, pain, gut woes, and more—sans a pricey co-pay."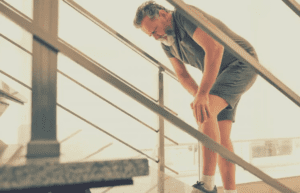 How Meditation Can Help With Chronic Pain
"Experts say meditation can work as well as medications for some people"
Don't fall victim to the holiday hustle— Here's advice to make the holidays more healthy and less stressful.
"The holidays are meant to be a time of celebration and quality time with family and friends. However, when trying to manage our families and navigate all of the festivities, this season is often a catalyst for a lot of stress and anxiety. Not to mention that many of us let go of the healthy habits we have been fostering all year."
The Unexpected Psychological Benefits Of Aerobic Fitness
"Longstanding research has found that exercise that increases our cardiovascular activity brings a number of health benefits, including lowered blood pressure; improved cardiovascular health; strengthening of the immune system; regulation of weight; and moderation of blood sugar."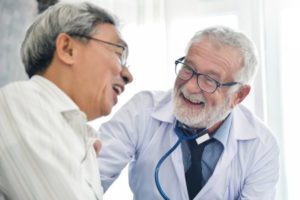 The Importance of Self-Care in Chronic Illness Management
"After 40 years as a practicing physician, I have concluded that the burden of treating chronic diseases has grown so enormous that more pills and procedures will never be enough to cure the ills of my patients."
Use of traditional and complementary medicine among Norwegian cancer patients in the seventh survey of the Tromsø study
"Traditional and complementary medicine (T&CM) is commonly used by cancer patients in Northern Norway, in particular spiritual forms like traditional healing. T&CM is mainly used complementary to conventional cancer treatment and is rarely discussed with conventional health care providers, increasing the risk of negative interaction with conventional cancer care."