Caring for Yourself and Caring for Others During a Disaster/Epidemic
Watch the presentation on Vimeo by Susan Hedlund, LCSW, OSW-c, FAOSW
Director – Patient and Family Services
Senior Scholar – Center for Ethics, OHSU
 Read the New USPSTF Lung Cancer Screening Recommendations here!
The Caring Ambassadors Program provides this website to help you and your loved ones
understand your disease and some of the health care options available to you.
Our three main methods to fight lung cancer are to Empower patients and providers with access to free educational materials, and resources; to Educate communities about the importance of screening and to share current information with patients and their families; and to Advocate for access to screening and treatment for lung cancer for all communities. Knowledge empowers you to ask the necessary questions to become your own best advocate. When your questions have been asked and answered, you and your health care providers will be in the best possible situation to determine the best treatment approach for you.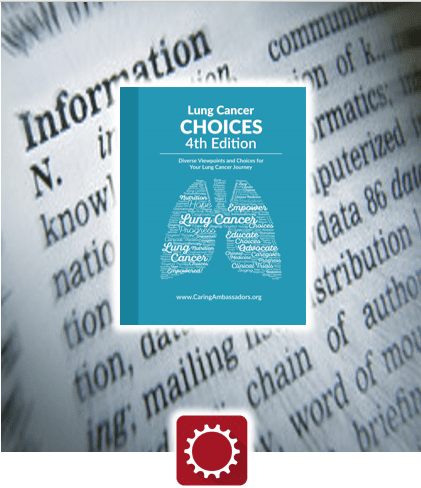 Lung Cancer Choices 4th Edition can be a useful tool for anyone who is caring for someone with lung cancer, but its primary focus is on the patient. This book is suitable for both the newly diagnosed and those who have been living with lung cancer for some time.
Joint Statement on COVID-19 From Lung Cancer Advocacy Groups.  Our knowledge about how the virus affects our immune systems and other organs is continuously evolving. Along with this knowledge, doctors are becoming better at managing patients with a confirmed diagnosis of COVID-19.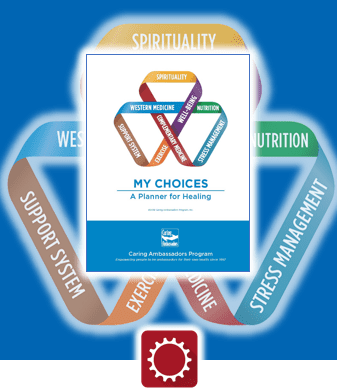 MY CHOICES© is a tool to help you recognize and act upon what you can control in your health care journey to achieve optimal healing, regardless of the illness you face. It contains elements of a guide book, health planner, journal, and activity book to help orient you to and plan for the journey ahead.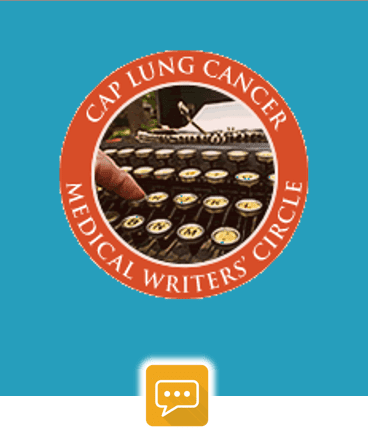 Medical Writers' Circle. The Caring Ambassadors Lung Cancer Medical Writers' Circle provides information to help you and your loved ones make informed decisions about your health and are written by experts in the field of lung cancer from throughout the Country.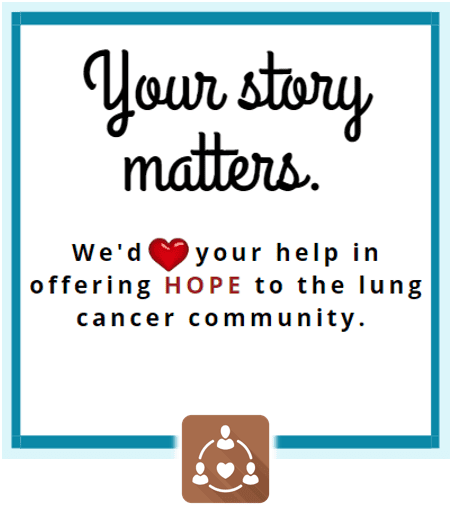 Help Open People's Eyes. Would you be so kind as to share a snippet about your lung cancer experience with us? There is no right way to share – talk, write, draw, speak poetry – just please SHARE. Email us: MyStory@CaringAmbassadors.org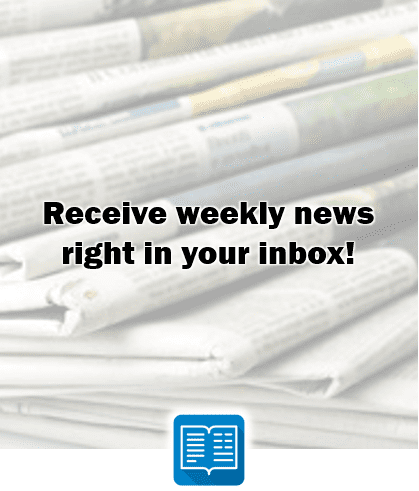 Weekly News Update. Caring Ambassadors Program provides 3 weekly news updates covering Lung Cancer News, Hepatitis C News, and My Choices© Update. Receive them delivered weekly to your inbox.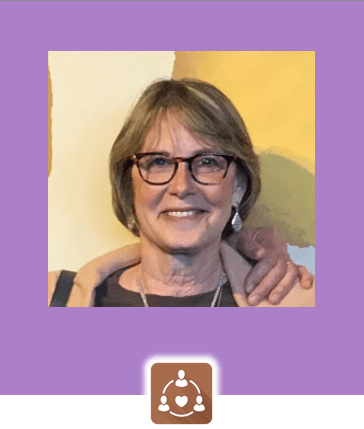 Meet Robin Sharf, through cancer and COVID-19, Robin strives to see the silver linings and does her best to live well each day with gratitude and appriecation. Read Robin's empowering story today.

Weekly News Update
Lung Cancer News
Week Ending July 26, 2021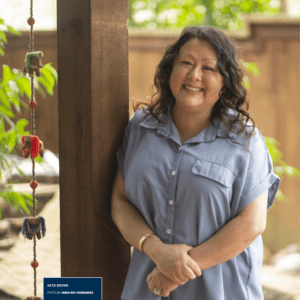 A Huge Heart for Patients With Lung Cancer
"I'm nominating Katie Brown as my hero and, I'm sure, the hero for many lung cancer survivors. I was diagnosed on December 29, 2017, with small cell lung cancer."
Roundtable Discussion: Gadgeel Leads a Discussion on the Timing for RET-Targeted Therapy in NSCLC
"According to a poll, the majority of physicians (64%) would wait for molecular testing on a patient metastatic lung adenocarcinoma. Then, upon diagnosis of RET-mutant non–small cell lung cancer, a group of oncologists explained how they would go about treatment for the patient."
Telehealth leapt forward with COVID-19. Who was left behind?
"When Johnnett Kent learned she had lung cancer, the COVID-19 pandemic was already descending on California. Her doctor didn't want the 49-year-old to risk her health by heading into a crowded clinic between surgery, radiation and chemotherapy."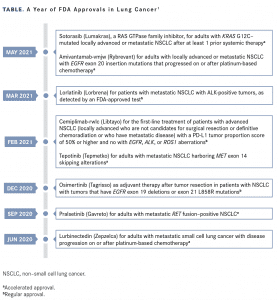 Emerging Therapies Expand Options in Lung Cancer
"During the past 12 months, the treatment landscape for patients with non–small cell lung cancer has expanded dramatically with FDA approvals of the first drugs directed at KRAS G12C and EGFR exon 20 mutations as well as continued progress in developing new therapies for subsets of patients with other molecularly targetable alterations and with PD-L1–high disease."
FDA's Rybrevant Approval 'A Step Forward' For Group of Patients With Non-Small Cell Lung Cancer
"The FDA's recent approval of Rybrevant marks the first targeted therapy for a certain group of patients with non-small cell lung cancer, according to an expert at NYU Langone Health's Perlmutter Cancer Center."
Best Practices to Define, Care for Lung Cancer
"When wondering what step to take first after learning of your cancer diagnosis, assembling the right care team and creating a treatment plan designed uniquely is important to get you on the right track. Comprehensive biomarker testing can then help identify your type of lung cancer and help move steps forward for proper care."
VIDEO:
The Future of Lung Cancer Precision Medicine with Dr. Andrea Mazzocchi
"The co-founder and CEO of Known Medicine dissects the art and science of how profiling biomarkers, epigenetics and the microenvironment may provide the synergy needed to revolutionize the oncologic landscape."
My Choices© Update


Week Ending July 26, 2021
Exercise can add to your sense of purpose and vice versa
"It's well established that regular exercise can improve one's mental outlook. A new study found the connection also works in the other direction: a sense of purpose makes it more likely you'll stay physically active."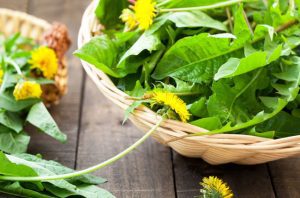 Can You Eat Dandelions?
"Dandelions pop up overnight to blemish a perfect green lawn and crowd out the petunias in your flower garden. But instead of going to war with the ubiquitous yellow weeds, you might want to welcome them into your kitchen."
Prescriptions for Fruits and Vegetables a Blossoming Program
"Chef Michel Nischan has won the prestigious James Beard Award four times, written cookbooks, and launched a restaurant with the late actor Paul Newman. But the motto on his website reveals what he's really about: "Changing the world through food."
Holistic Healing System Offered as Antidote to Virus, Stress
"It originated in India thousands of years ago and uses lifestyle intervention and natural therapies to encourage balance in the body and mind. Treatments start with inner purification and can include changes in diet, herbal remedies, meditation, yoga and massage therapy."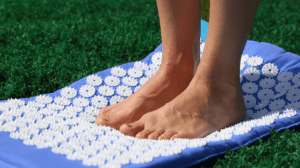 Get to the Point: Your Guide to the Foot Reflexology Chart
"Reflexology is a therapeutic practice that's been around for centuries. Foot reflexology is especially popular, and it involves applying pressure to different points on your feet."
Reiki and more: can alternative therapy treatments fortify the mind-body connection?
"Like many people, I have spent most of the past year working from home. As a result, my mind and body have suffered from a lack of sufficient screen-free downtime. After months of work-life imbalance and excessive sitting, there came a time when I needed to truly reset."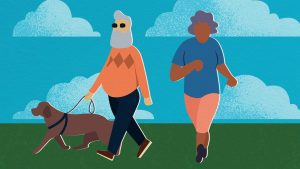 Want to Take Care of Your Brain? Take a Walk
"A new study found that six months of regular brisk walks led to better cardiovascular fitness and improvements in white matter and memory."
Use the arrows on the sides to scroll through content!
Click the images to order yours today!