Caring for Yourself and Caring for Others During a Disaster/Epidemic
Watch the presentation on Vimeo by Susan Hedlund, LCSW, OSW-c, FAOSW
Director – Patient and Family Services
Senior Scholar – Center for Ethics, OHSU
The Caring Ambassadors Program provides this website to help you and your loved ones
understand your disease and some of the health care options available to you.
Our three main methods to fight lung cancer are to Empower patients and providers with access to free educational materials, and resources; to Educate communities about the importance of screening and to share current information with patients and their families; and to Advocate for access to screening and treatment for lung cancer for all communities. Knowledge empowers you to ask the necessary questions to become your own best advocate. When your questions have been asked and answered, you and your health care providers will be in the best possible situation to determine the best treatment approach for you.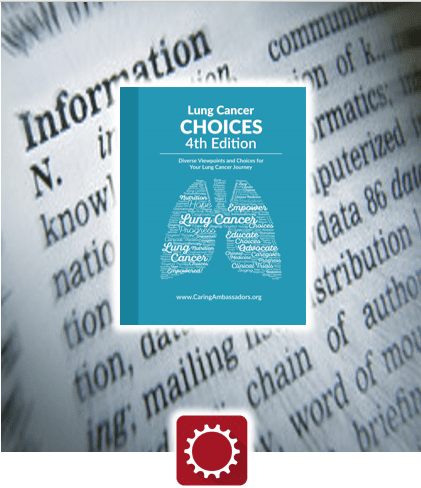 Lung Cancer Choices 4th Edition can be a useful tool for anyone who is caring for someone with lung cancer, but its primary focus is on the patient. This book is suitable for both the newly diagnosed and those who have been living with lung cancer for some time.
Joint Statement on COVID-19 From Lung Cancer Advocacy Groups.  Our knowledge about how the virus affects our immune systems and other organs is continuously evolving. Along with this knowledge, doctors are becoming better at managing patients with a confirmed diagnosis of COVID-19.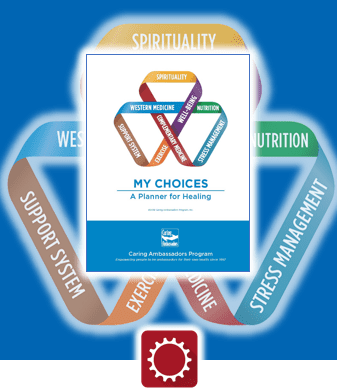 MY CHOICES© is a tool to help you recognize and act upon what you can control in your health care journey to achieve optimal healing, regardless of the illness you face. It contains elements of a guide book, health planner, journal, and activity book to help orient you to and plan for the journey ahead.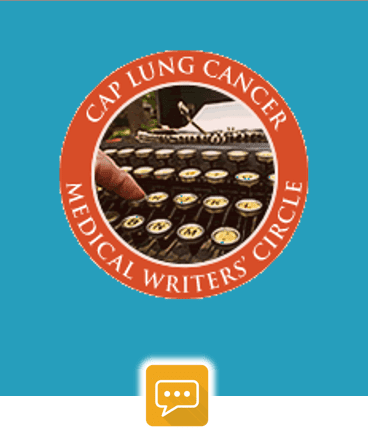 Medical Writers' Circle. The Caring Ambassadors Lung Cancer Medical Writers' Circle provides information to help you and your loved ones make informed decisions about your health and are written by experts in the field of lung cancer from throughout the Country.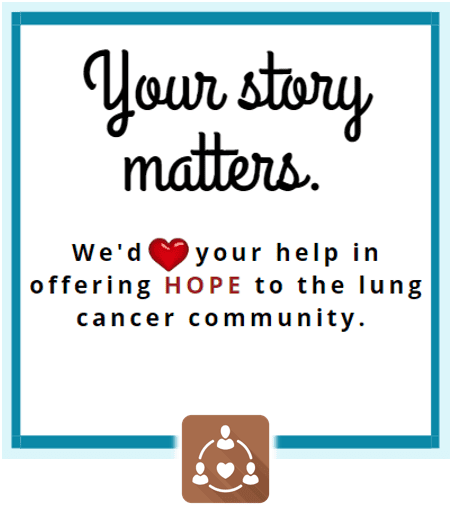 Help Open People's Eyes. Would you be so kind as to share a snippet about your lung cancer experience with us? There is no right way to share – talk, write, draw, speak poetry – just please SHARE. Email us: MyStory@CaringAmbassadors.org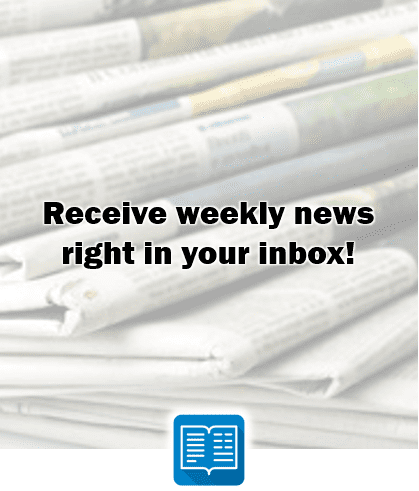 Weekly News Update. Caring Ambassadors Program provides 3 weekly news updates covering Lung Cancer News, Hepatitis C News, and My Choices© Update. Receive them delivered weekly to your inbox.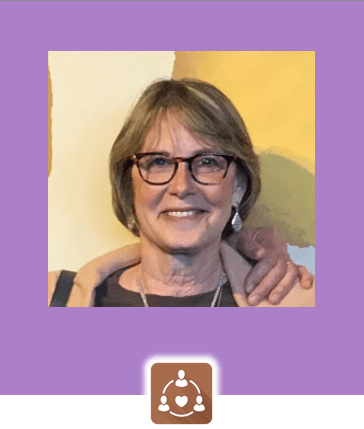 Meet Robin Sharf, through cancer and COVID-19, Robin strives to see the silver linings and does her best to live well each day with gratitude and appriecation. Read Robin's empowering story today.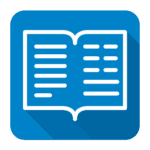 Lung Cancer News
Week Ending January 25, 2021

Immunotherapy Could Restore the Value of Neoadjuvant Therapy in Lung Cancer
"The radiographic and pathologic responses that have been seen with checkpoint inhibitors in lung cancer bodes well for the use of neoadjuvant therapy. However, the relationship between response and long-term outcomes, specifically with regard to overall survival, will have to be teased out before they become standard practice, explained David Spigel, MD."
Potential combined drug therapy for lung cancer
"Most lung cancers are of a type called non-small-cell lung carcinoma (NSCLC). This type of cancer is relatively insensitive to chemotherapy, so NSCLC therapies are usually based on drug treatment. Alectinib is a drug commonly used for treating patients with NSCLC."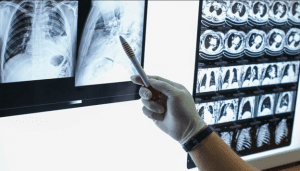 Disparities in Lung Cancer Screening Eligibility Still Exist
"Findings seen despite the U.S. Preventive Services Task Force revised eligibility criteria"
Real-World Patients May Have More Side Effects to Immunotherapy for Lung Cancer Compared With Clinical Trial Data
"Study findings based on patient-reported outcomes demonstrated that the rate of side effects from immune checkpoint inhibitors to treat lung cancer were higher than previously shown in clinical trials."
Social Determinants of Health Disparities Emerge for Lung Cancer
"Social determinants of health such as race, sex, income level, and insurance type contribute to health disparities in lung cancer health outcomes."
Embracing the Charm of Uncertainty in Lung Cancer Research
"In the dark days of World War II, a 12-year-old boy dodged the Japanese soldiers who occupied his neighborhood in Hong Kong, slipping around corners and into alleys to sell cans of kerosene he'd converted from diesel oil to support his widowed mother."
Video:
Considering Mutations and Resistance in Lung Cancer to Improve Precision Medicine
"Anne Chiang, MD, associate professor, Medical Oncology, Yale School of Medicine, discusses hard-to-treat lung cancer and how due to recent lung cancer innovations and treatment options, the tumor is becoming increasingly heterogeneous."
My Choices© Update


Week Ending January 25, 2021
What Does Green Light Therapy Do? Here's What to Know
"Green light therapy—a band of green light from a specific lamp—may one day be used to help mitigate pain in conditions like migraine or fibromyalgia."
Eat smart
"You know a healthy diet can help protect your heart, but did you know that choosing the right foods may help to reduce your risk of dementia as well? The same system of blood vessels that helps circulate blood to your heart also supplies your brain. When they become clogged or unhealthy, or your blood pressure rises too high, it's just as damaging to your mind as it is to your heart."
Common Sense Health: Questions about the ketogenic diet
"What is a ketogenic diet? How does it differ and is it more effective than other diets? Apart from the hype surrounding this diet, what are the medical concerns about it?"
Federal nutritional guidelines now include recommendations for infants and toddlers
"Dietary recommendations for infants and toddlers are included for the first time in the updated nutritional guidelines published by the departments of Agriculture and Health and Human Services."
NIH study compares low-fat, plant-based diet to low-carb, animal-based diet
"People on a low-fat, plant-based diet ate fewer daily calories but had higher insulin and blood glucose levels, compared to when they ate a low-carbohydrate, animal-based diet, according to a small but highly controlled study at the National Institutes of Health."
Tai chi or yoga? 4 important differences
"Tai chi and yoga have many similarities. Both are gentle, low-intensity exercises that have been practiced for hundreds of years. Both are good for your mind and body (see "Tai chi and yoga benefits"). And both have been shown to be beneficial for older adults in particular. How do you choose one over the other? Several differences can influence your choice."
The benefits of brief bursts of exercise
"Doing vigorous exercise for just 12 minutes triggers changes in blood levels of substances linked to cardiovascular health, new research finds."
Intimate links between diet, gut microbes, and health identified
"An international team of scientists found associations between particular bacterial species and metabolic risk factors for conditions such as diabetes, heart disease, and obesity. They were surprised to discover that the gut microbiota — the community of microorganisms living in our intestines — was more strongly associated with a person's risk of certain illnesses than their genetics. The research suggests that it could be possible to create an individualized diet that adjusts the community of organisms living in a person's gut to optimize the person's health."
Extra support for better health
"Reaching a health or wellness goal is challenging for anyone, whether the objective is losing weight, lowering cholesterol, or improving endurance. Fortunately, you don't have to go it alone. Seek out these pros when you need guidance, support, or inspiration."
Self-care trends from around the world, from Nelson Mandela's one-people philosophy to cow cuddling and taking a hay bath
"Travel is still off-limits for many of us, but here are some less common ways to lift your spirit and your health from around the world to consider adding to your bucket list — or trying yourself at home, if you can."
AUDIO
Just Move: Scientist Author Debunks Myths About Exercise And Sleep
Great Gift Idea – Now Available on Amazon!
Click the images to order yours today!