Caring for Yourself and Caring for Others During a Disaster/Epidemic
Watch the presentation on Vimeo by Susan Hedlund, LCSW, OSW-c, FAOSW
Director – Patient and Family Services
Senior Scholar – Center for Ethics, OHSU

The Caring Ambassadors Program provides this website to help you and your loved ones
understand your disease and some of the health care options available to you.
Our three main methods to fight lung cancer are to Empower patients and providers with access to free educational materials, and resources; to Educate communities about the importance of screening and to share current information with patients and their families; and to Advocate for access to screening and treatment for lung cancer for all communities. Knowledge empowers you to ask the necessary questions to become your own best advocate. When your questions have been asked and answered, you and your health care providers will be in the best possible situation to determine the best treatment approach for you.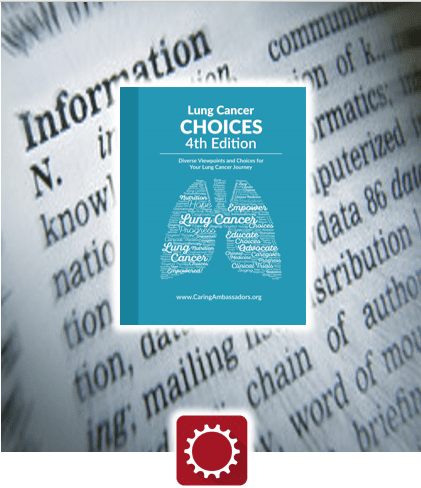 Lung Cancer Choices 4th Edition can be a useful tool for anyone who is caring for someone with lung cancer, but its primary focus is on the patient. This book is suitable for both the newly diagnosed and those who have been living with lung cancer for some time.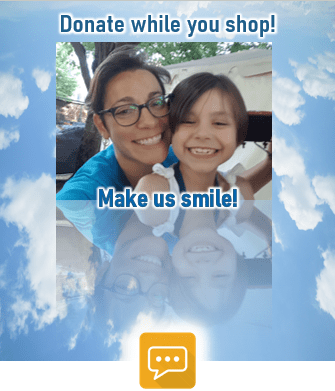 AmazonSmile is a website operate by Amazon with the same products, prices and shopping features as Amazon.com. The difference is that when you shop on AmazonSmile, the AmazonSmile Foundation will donate 0.5% of the purchase price of eligible products.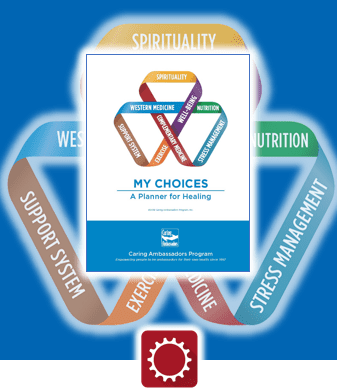 MY CHOICES© is a tool to help you recognize and act upon what you can control in your health care journey to achieve optimal healing, regardless of the illness you face. It contains elements of a guide book, health planner, journal, and activity book to help orient you to and plan for the journey ahead.
Order Educational Materials
Free Brochures & Materials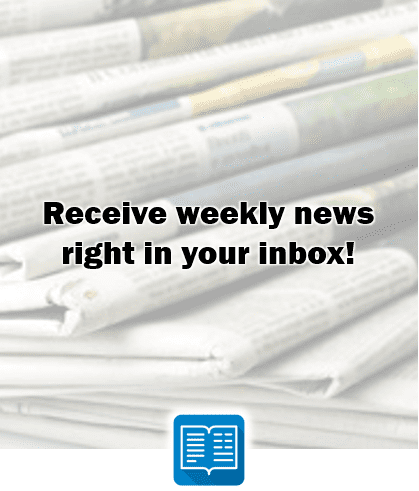 Weekly News Update.
Caring Ambassadors Program provides 3 weekly news updates covering Lung Cancer News, Hepatitis C News, and My Choices© Update. Receive them delivered weekly to your inbox.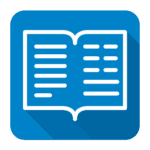 Lung Cancer News
Week Ending June 29, 2020
Significant association between income and survival after surgery for lung cancer
"Patients with low income have a higher risk of death following surgery for lung cancer compared with patients with high income. The association remains even after taking prevalence of common comorbidities, and other factors that are known to influence the risk of death, into account."
Lung Cancer Screening With Low-Dose Computed Tomography: A Non-Invasive Diagnostic Protocol for Baseline Lung Nodules
"Indeterminate non-calcified lung nodules are frequent when low-dose spiral computed tomography (LD-CT) is used for lung cancer screening. We assessed the diagnostic utility of a non-invasive work-up protocol for nodules detected at baseline in volunteers enrolled in our single-centre screening trial, and followed for at least 1 year."
Disparities in Lung Cancer Screening: A Review
"Lung cancer is the leading cause of cancer mortality in the United States. Certain groups are at increased risk of developing lung cancer and experience greater morbidity and mortality than the general population. Lung cancer screening provides an opportunity to detect lung cancer at an early stage when surgical intervention can be curative; however, current screening guidelines may overlook vulnerable populations with disproportionate lung cancer burden."
Lung cancer patient-specific factors 'greatest determinants' of COVID-19 severity
"The burden of severe COVID-19 tends to be high in people with lung cancer, with patient-specific factors having the greatest impact on severity, indicates a chart review from a single center."
Phase 2 VISION Trial Shows Promise for Tepotinib in NSCLC
"Tepotinib demonstrated durable clinical activity in patients with locally advanced or metastatic non-small cell lung cancer who harbor a MET exon 14 skipping mutation identified through liquid or tissue biopsy."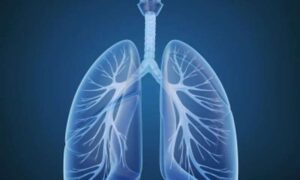 Racial disparities seen in PET/CT imaging for lung cancer
"Black and Hispanic patients are less likely to undergo guideline-recommended imaging at diagnosis of non-small cell lung cancer, according to a study recently published in the Journal of the National Cancer Institute."
Second Hand Smoke, Age of Exposure and Lung Cancer Risk
"Exposure to second hand smoke (SHS) has been identified as a risk factor for lung cancer for three decades. It is also known that the lung continues to grow from birth to adulthood, when lung growth stops. We hypothesize that after adjusting for active cigarette smoking, if SHS exposure took place during the period of growth, i.e. in the earlier part of life (0-25 years of age) the risk of lung cancer is greater compared to an exposure occurring after age 25."
FDA Continues to Push Oncology Approvals Despite COVID-19 Pandemic
"Despite the COVID-19 pandemic bringing much of the country to a halt earlier this year, the Food and Drug Administration (FDA) has approved a large number of oncology therapies in the past few months, with a particular focus on lung cancer."
Current Landscape of Targeted Therapy in Lung Cancer
"Lung cancer is the leading cause of cancer mortality worldwide. Comprehensive genomic profiling of lung cancers revealed their genetic heterogeneity and complexity and identified numerous targetable oncogenic driver alterations. These molecular profiling efforts have made it possible to exploit the potential of molecularly targeted therapies."
VIDEO
Dr. Halmos on Recent Advancements in Non–Small Cell Lung Cancer
My Choices© Update


Week Ending June 29, 2020
Wellness Experts Discuss The Importance Of Individualizing Your Approach To Health
"There is incredible power in our daily habits. This can be a positive thing—incorporating healthy habits can have a tremendous impact on our wellbeing and help us feel more focused and productive as we go about our workday—or a negative—in the case of unhealthy habits that undermine our health and make it harder to function optimally."
5 ways working out helps you get a better night's sleep
"Looking for a deeper sleep at night? You might just need to move more during the day. Sleep specialists agree that regular physical activity is one of the best – if not the best – ways to get a good night's sleep."
Plant Extracts May Relieve Hangover Symptoms, Trial Suggests
"A dietary supplement drink containing plant extracts improved hangover symptoms after moderate alcohol consumption in a trial published in BMJ Nutrition, Prevention & Health."
Long-term exercise impacts genes involved in metabolic health
"Decades-long endurance training alters the activity of genes in human skeletal muscle that are important for metabolic health. This is according to a new study published in the journal Cell Reports by researchers at Karolinska Institutet in Sweden and the University of San Diego in the U.S. Sex differences found in untrained individuals were also dramatically reduced with long-term training. The results may have implications for metabolic disease prevention."