The Caring Ambassadors Program provides this website to help you and your loved ones understand your disease
and some of the health care option available to you.
Our three main methods to fight lung cancer are to Empower patients and providers with access to free educational materials, and resources; to Educate communities about the importance of screening and to share current information with patients and their families; and to Advocate for access to screening and treatment for lung cancer for all communities. Knowledge empowers you to ask the necessary questions to become your own best advocate. When your questions have been asked and answered, you and your health care providers will be in the best possible situation to determine the best treatment approach for you.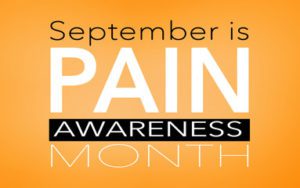 Lung Cancer News
Week Ending September 16, 2019
Negative Bias Against People With Lung Cancer—We Took the New Test and Didn't Do Well
The stigma against people with lung cancer has improved thanks to progress and advocacy, but this online test is an important (and surprising) reminder that it still exists.
Memorial Sloan Kettering Cancer Center oncologist receives lifetime achievement award
Charles Rudin, MD, PhD, received the Paul A. Bunn Jr. Scientific Award from International Association for the Study of Lung Cancer.
CoxHealth offers tool to detect lung cancer
MO – Cox Monett Hospital and the CoxHealth network has new resources this year to help detect and intercept lung cancer at its early stages.
UCLA professor honored for contributions to lung cancer prevention
Denise Aberle, MD, received International Association for the Study of Lung Cancer's Joseph W. Cullen Prevention/Early Detection Award.
Confirmed: OS Better With Immunotherapy in Small Cell Lung Cancer
BARCELONA, Spain — A second phase III trial supports an overall survival (OS) benefit from adding a programmed cell death ligand (PD-L1) inhibitor to standard chemotherapy compared with standard chemotherapy alone for patients with extensive stage, small cell lung cancer (ES-SCLC), the CASPIAN study indicates.
Patients with lung cancer lack knowledge of clinical trials
BARCELONA — Half of patients with lung cancer surveyed across Europe had no concept of a cancer clinical trial, and 22% had never heard of one, according to research conducted by Lung Cancer Europe and presented at International Association for the Study of Lung Cancer World Conference on Lung Cancer.
Nurse-led virtual lung cancer clinic transforms patient, staff experience
BARCELONA — Virtual clinics led by lung cancer nurse specialists facilitated timely service and increased job satisfaction among staff while providing patient-centered care, according to a presentation at International Association for the Study of Lung Cancer World Conference on Lung Cancer.
Videos:
Impressions of a Woman With ALK+ NSCLC
Robert C. Doebele, MD, PhD: The first case is a 53-year-old woman who presents with cough, shortness of breath, and hemoptysis, as well as pain in the right side of her chest. She really has no significant past medical history. She's a never-smoker, although she was exposed to some secondhand smoke as a child, but she has no other significant comorbidities.
Selecting Second-Line Therapy for ALK+ NSCLC
Robert C. Doebele, MD, PhD: Following repeat testing with MET gene amplification identified as a resistance mechanism, this patient was started on crizotinib. She experienced some diarrhea and visual disturbances, which are known adverse effects of this drug. Imaging at 3 and 6 months showed a partial response.
Dr. Lennes Discusses Ongoing Research on Screening Techniques for Lung Cancer
Inga T. Lennes, MD, MBA, MPH, senior vice president of Performance Improvement and Service Excellence of the Mass General Physicians Organization, medical director, Ambulatory Services, and director of clinical quality, Massachusetts General Hospital Cancer Center, discusses ongoing research on screening techniques for lung cancer.
Immunotherapy for Patients with Small-Cell Lung Cancer
Immunotherapy's role in small-cell lung cancer (SCLC) has increased significantly over the years, and for David Carbone, MD, PhD, director at the James Thoracic Center at The Ohio State University, he disagrees when immunotherapy is considered limited for this patient population.
Integrative Health & Medicine News




Week Ending September 16, 2019
Major review asks which supplements really aid mental health
"Controversy surrounds the inclusion of nutritional supplements in mental health treatments, with much research proving inconclusive. A major new review now explains which supplements have shown the most promise for specific mental health conditions."
The Not-So-New Rules of Healthy Eating
"Since 1980, the government-issued Dietary Guidelines for Americans have been the de facto bible of healthy eating. They're updated every five years based on an ever evolving body of nutrition research, but despite constant headlines proclaiming breakthroughs in diet science, they haven't changed all that much in the past four decades."
Complementary Therapies and Patients With Cancer: Pearls for Avoiding Adverse Events
"Complementary therapies, such as supplements or aromatherapy, have the potential to benefit patients with cancer, but can also trigger adverse events when they interact with oncology medications."
Need for Massage Therapy Continues to Grow
"Massage therapy is a therapeutic discipline that is used for various physical benefits. This discipline utilizes different therapeutic techniques to heal and relax a person's body.
Healing Foods Diet For Good Health: Does It Work?
"It's no secret that what you take from the grocery store and stack up on your refrigerator would determine how your health would be like moving forward."
WHO urge nutrition interventions against worrying global trends
"Nutrition is at the core of health management. Without good nutrition, people face a much greater risk of developing health problems."
3 Most Common Vitamin Deficiencies
"Many people believe that malnutrition is not a problem in developed worlds, including the U.S. The country has an abundant food supply that could help meet the population's nutritional needs. "
Exercising while restricting calories could be bad for bone health
"A new study published today in the Journal of Bone and Mineral Research shows how bones in mammals are negatively impacted by calorie restriction, and particularly by the combination of exercise and calorie restriction."
Four reasons to focus on family health and fitness
"Many people think about ways to stay physically fit as individuals. But what about creating a health and fitness plan for the entire family?"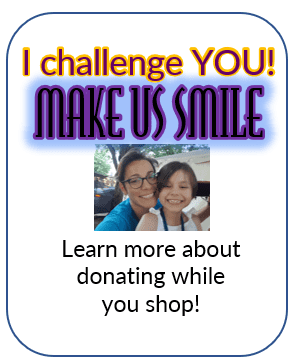 Order Educational Materials
Free Brochures & Materials