Right now, someone you care about has lung cancer. This is a tough time.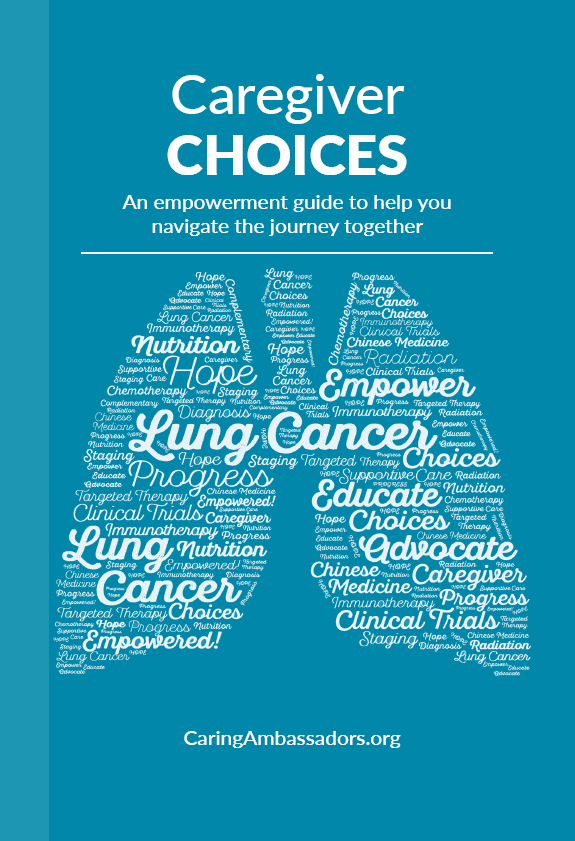 Caregiver Choices is a resource for all those who find themselves in the role of caregiver for someone who has been diagnosed with lung cancer.
We hope that this book will help you support your loved one with lung cancer and take care of yourself throughout your journey together.
The entire book is available for reading online, by using the Table of Contents on the left side of the page.
You can download the whole book for FREE by using the form below.
We value your privacy.
Review our privacy policy for more information