Lung Cancer Choices 5th Edition can be a useful tool for anyone who is caring for someone with lung cancer, but its primary focus is on the patient. This book is suitable for both the newly diagnosed and those who have been living with lung cancer for some time.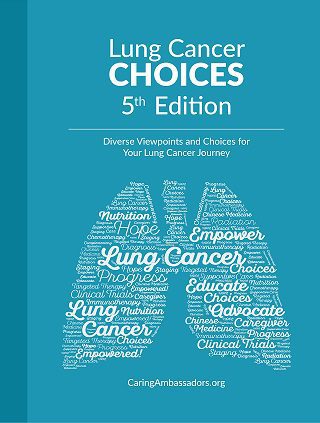 The entire book is available for reading online, by using the Table of Contents on the left side of the page.
You can chose your chapter from the Table of Contents or use the form below to download. 
I would love to download my free copy of
Lung Cancer Choices, 5th Edition©
Please fill out the brief form below to access your free download. We value your privacy.
Review our privacy policy for more information
The Caring Ambassadors Program is grateful to our sponsors for their generous support for Lung Cancer Choices, 5th Edition.