Even if you have had a good memory all of your life and have never had any trouble keeping track of your schedule before, dealing with a long term-disease will likely have a dramatic impact on your daily schedule.
A simple calendar can be an invaluable tool in navigating the next steps of your journey. Chances are you'll see several healthcare providers and you may receive multiple cycles or types of treatments depending on the type and stage of your disease. You may be on one medication (or several) that are required to be taken at exact times. Keeping all of this information up-to-date and organized can be a challenge.
It is also important that you schedule important activities outside of your core healthcare appointments and medical treatments. For example, if you've decided that a daily walk or 20 minutes of quite meditation or a half hour of prayerful reflection is going to be an important part of your journey, it is important that you carve time out of each day for these activities. You will be busier than ever and do not want to allow such key elements of your health plan to be lost in the shuffle.
Finally, a calendar can also be a useful tool to help you share your important treatment events with those loved ones who support you and keep them informed of areas where you can use some help. Using a calendar to let your support team know of an upcoming opportunity for them to help you with your journey—whether it's a you a ride to an appointment, providing a meal meals, or simply coming by to visit—is an easy way to keep your loved ones involved in your care and do so on your own terms.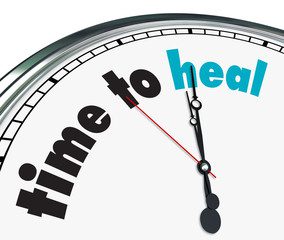 Don't forget to add time for yourself to heal!
What tools are available to help me create my calendar?
There are many calendars available on the internet. We have provided both weekly and monthly calendars for your use here. It is good to print out the calendar each week on a brightly colored paper so it does not get lost among all of the other paperwork you will be gathering on your journey. Put it on your fridge or on your bathroom mirror.