Lung Cancer and Sexuality
Integrative Medicine, Complementary Medicine, and Chinese Medicine in Lung Cancer
Nutrition
Meet the Expert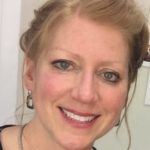 RHONE M. LEVIN, M.Ed., RDN, CSO, FAND
Rhone has been a Clinical Registered Dietitian/Nutritionist for over 30 years, specializing into Oncology Nutrition for more than 2 decades.
She is a graduate of the University of Wisconsin – Madison, with her master's degree from the Pennsylvania State University.   She is a Fellow in the Academy of Nutrition and Dietetics and a Board-Certified Specialist in Oncology Nutrition.
Rhone has helped thousands of people optimize their nutrition while under going therapy for cancer.
Meet the Panelists
Tiffany
I am  a Registered Nurse living in Mechanicsburg, PA who was diagnosed with Stage IV EGFR Lung Cancer in July 2017.  Treatments have include a craniotomy and Cyber Knife for a brain metastasis.  First line treatment was started with Tarceva. December of 2018, I experienced progression and had T790m resistance mechanism and began on Tagrisso.  In July 2020 I underwent SBRT to my right upper lobe.  When not participating in Lung Cancer advocacy, I enjoy Yoga, traveling, and cooking.
Lynn
I am a Lung Cancer survivor. I also never smoked. On January 8, 2017 I had chest pains. These weren't new but they were different and actually I had been having intermittent chest pains but they always went away. This time seemed different, and my daughter insisted that I go to the ER.  I went to the ER and as a 66 year old
woman, they took me into triage immediately. My heart was fine. But the nurse came into the room and said they found a mass in the upper lobe of my right lung.  The CT scan confirmed this. I went home and then met with an oncologist the next day. He did not think that I had lung cancer. The pulmonologist was next on my list
and he too thought that perhaps I had an infection but scheduled a PET scan.
The PET scan showed a mass too and the diagnosis was Cancer stage 1b, infection, or fungus. I had a bronchoscopy on 2/1. I failed the test.  I had lung cancer.
I had a great team of doctors. When my diagnosis was clear, I was offered options for treatment. For me the choice was simple—surgery. Everyone might not make this choice. On 2/16 I had a lobectomy and unfortunately 8 of 13 lymph nodes showed abnormalities which moved me from Stage 1b to IIIa. My surgery was followed by chemotherapy and radiation. My last radiation session was on the morning of July 27, 2017. This was also the day that our second grandson was born!
As I didn't lose my hair, I really didn't have to share my diagnosis with anyone. I shared with family and a few friends. To a person, there was a "shocked" reaction. How could I have lung cancer? I never smoked. I exercise. I eat well. But, I have an EGFR biomarker. In the long run, I was lucky.
I was cancer free for three years and then, in June 2020, my scan picked up many nodules. I started Tagrisso and I now have no evidence of disease. I have also started to open up about my cancer. I became a peer mentor with three different lung cancer organizations. These relationships are important for both the mentor and the mentee. Lung cancer is almost a hidden disease and it is hard to find others with Lung Cancer. With a few other lung cancer friends we revamped a local support group. Now, it is time for more public advocacy as a way to have more people talk about lung cancer and realize that anyone can get lung cancer. It is also time to think about lung cancer as a chronic medical issue rather than a terminal disease.
Marla
Hi, my name is Marla. I was diagnosed in December 2016 with stage 4 NSCLC and adenocarcinoma; the only genetic marker was PDL1 >80%. I was diagnosed when I lost my voice, and the doctors finally decided to do a CAT scan (I was too young (52) and never smoked, so I was not eligible for a CT earlier); the tumor was under my sternum, so X-rays never caught it. They kept saying I had allergies.
I am an RN, now retired/disabled, and grandmother to 2! My doctor says I'm in remission, meaning whatever is left in my lungs hasn't grown for three years. I have not been on any treatment for 2.5 years. I had Keytruda, then chemo, then Opdivo.
Since getting cancer, I filled my bucket list. I have been to Disneyworld many times, Paris once, a Disney cruise, a trip around eastern Canada, camped, concerts, plays, boated, and the seashore; I fly down to Florida to see the kids every few months. And now that I'm broke 🙂 I started a cottage bakery business! I have more life now than when I was working (40 hours at the hospital, every other weekend at a nursing home 24 hours and full time on my master's degree).
My motto: maybe it's a shorter life, but definitely a better life!
Sherry
My name is Sherry. I was diagnosed with ALK+ Stage IV non-small cell lung cancer at age 48. I'm on my second targeted therapy, and I'm doing well since my diagnosis almost 5 years ago. I love to travel, enjoy time in nature, read, and paint. I try to spend as much time as possible with family and friends. I stay involved in the lung cancer community by attending conferences, support groups, and fundraising.
Thank you to our generous sponsors