Weekly news updates are currently posted on the Internet site and sent out via
e-blast to provide up-to-date information on what has been covered in the news regarding lung cancer in the previous week.
Lung Cancer News
Week Ending December 9, 2019
Immunotherapy's next horizon: cancer prevention
"Teresa Powell learned she remained at high risk for lung cancer three years ago, after doctors removed an early-stage malignancy but testing still showed pre-disease growths."
Department of Defense awards grant to Edmond researcher for lung cancer study
"OKLAHOMA CITY – Cancer researchers operate from a fundamental premise: Tumor cells are very smart. Because of their ability to disguise themselves, hide or otherwise evade the immune cells that can kill them, the key to successful treatment depends upon taking away those powers."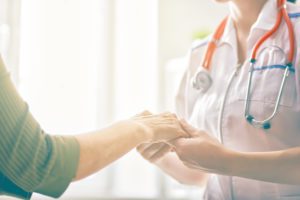 Oncology Clinical Pathways: A Growing Trend for Value-Based Care
"Oncology clinical pathways (OCPs) have been part of a growing trend for providers and payers.  The American Society of Clinical Oncology (ASCO) reported a 42% increase from 2014 to 2016 in practices compliant with a pathway program based on an annual census of oncology practices."
Young Investigators awarded $200k to study how the body's own defense mechanisms may be used in the fight against lung cancer
"Lung Cancer Foundation of America, International Lung Cancer Foundation (ILC Foundation) fund two new Young Investigator grants focusing on immunotherapy"
Depression affects one-third of lung cancer patients
"Study finds impact on pain, hopelessness, day-to-day function
COLUMBUS, Ohio – About one-third of patients newly diagnosed with the most common form of lung cancer have moderate to severe symptoms of depression, a new study suggests."
Genentech Earns Another Lung Cancer Approval for Tecentriq
"The U.S. Food and Drug Administration (FDA) approved Genentech's Tecentriq plus chemotherapy as a first-line treatment of metastatic non-squamous non-small cell lung cancer. The approval is for patients who have no EGFR or ALK genomic tumor aberrations."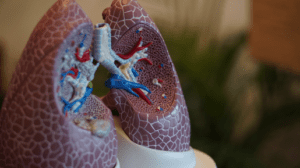 Fighting lung cancer: How new therapies are improving outcomes
"Lung cancer remains the leading cause of cancer death in the United States. As a medical professional who deals with this widespread disease on a daily basis, I would like to share some of the new treatments and preventative measures we are taking to combat lung cancer and raise awareness of the disease."
FDA Grants Priority Review to Durvalumab for Extensive-Stage Small Cell Lung Cancer
"The FDA has accepted a supplemental biologics license application (sBLA) and granted a priority review to Imfinzi (durvalumab) for the treatment of patients with previously untreated extensive-stage small cell lung cancer (SCLC), according to AstraZeneca, the drug's manufacturer."
Videos:
Checking Out Emerging Approaches in Lung Cancer Treatment in Chicago
"We recently traveled to Chicago, Illinois for a State of the Science Summit™ on Lung Cancer."
Would you like to receive our newsletter directly to your inbox?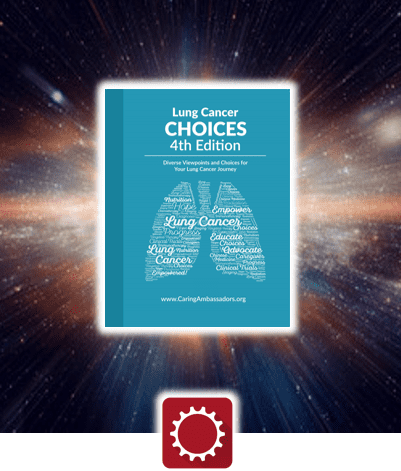 Lung Cancer Choices 4th Edition can be a useful tool for anyone who is caring for someone with lung cancer, but its primary focus is on the patient. This book is suitable for both the newly diagnosed and those who have been living with lung cancer for some time.