My Story with Lung Cancer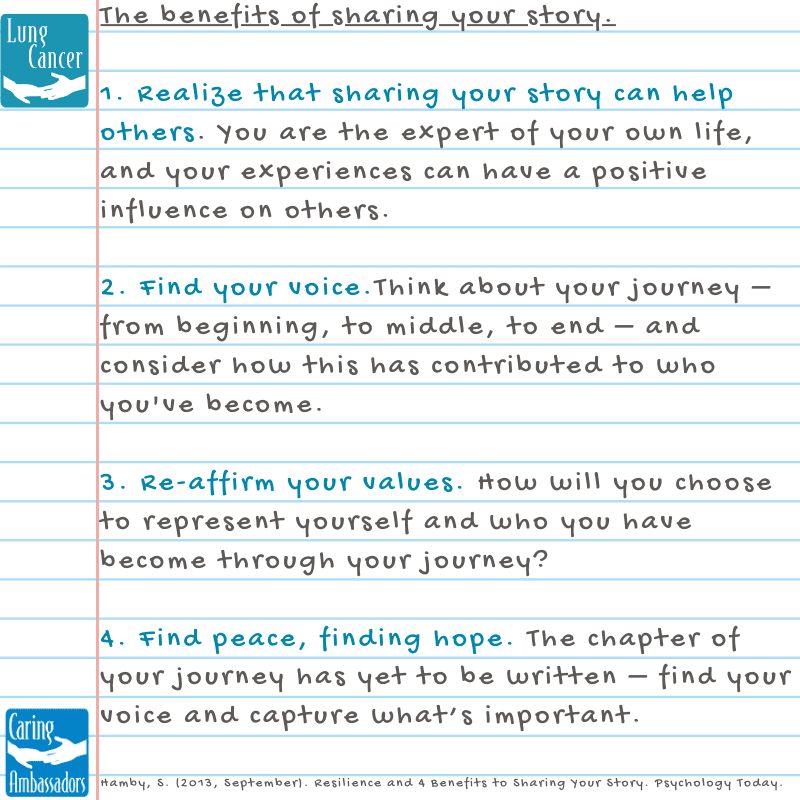 Thank you for requesting The Choices Bundle. We hope you have found the books helpful. We understand that it is a lot of information, and we encourage you to take the time to digest it. Learning about lung cancer, treatments, and preparing for visits with your health care team can ensure you are asking the professionals the right questions for your situation.
When you requested The Choices Bundle you indicated that you would be interested in sharing your story. Now is the perfect time to share. November is Lung Cancer Awareness Month – please consider sharing your experiences with lung cancer to inspire HOPE within the lung cancer community.
Lung cancer can be a unique experience for everyone. Hearing stories and experiences from others living with lung cancer can help others affected by lung cancer to feel a sense of community, support and even inspiration and empowerment. You are the expert on your life. You know what worked for you, and what worked for you could help someone else start a path in the right direction.
In addition to sharing your story, we would greatly appreciate your feedback on the materials in the bundle. Good, bad, or indifferent we need to hear from you. 
My Story
"*" indicates required fields