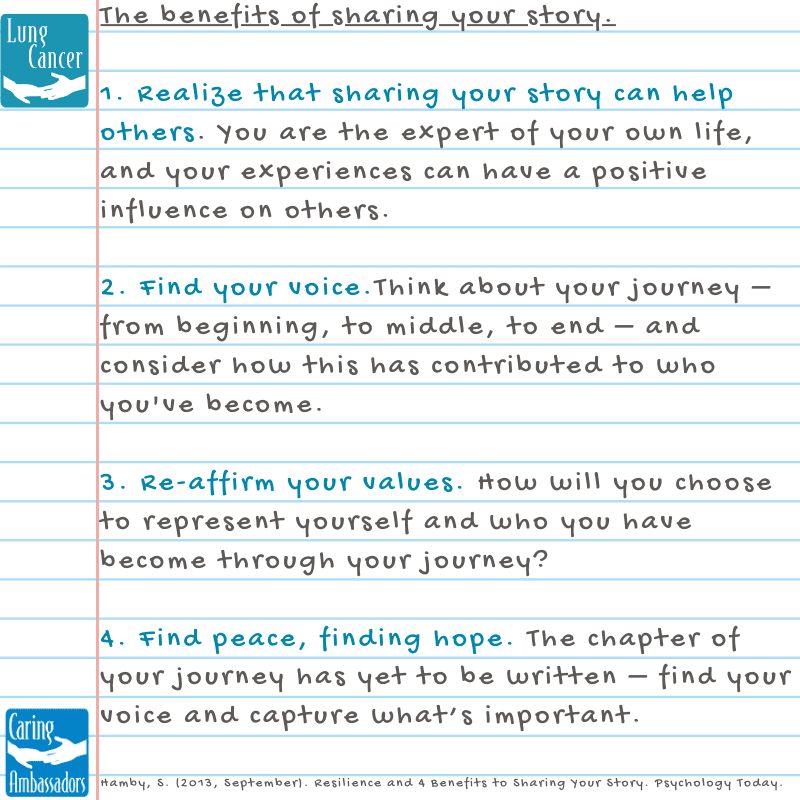 The Lung Cancer Program team has started collecting stories, and we want to include YOU! Would you be so kind as to share a snippet about your lung cancer experience with us? There is no right way to share – talk, write, draw, speak poetry – just please SHARE
Find your voice. Think about your journey – from beginning to the middle, to the present.
Whatever the idea, we are here to help. The goal is to find your voice, develop your story, share it with others, and raise awareness about lung cancer. We want to hear what you have to say, so please consider joining us.
Sharing your story can help others. You are the expert of your own life, and your experiences can have a positive influence on others
Share your story with Caring Ambassadors
"*" indicates required fields